The suspect is also accused of breaking into a business in Lawrenceburg.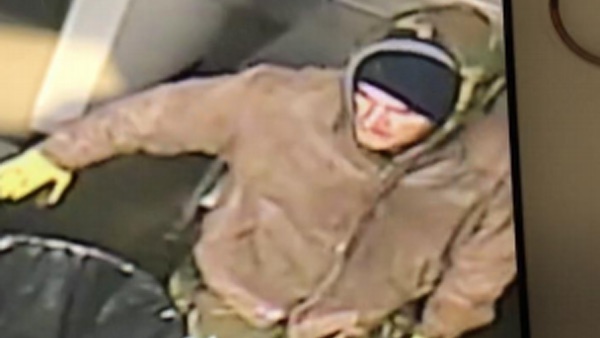 This man, identified as Michael A. Dutton, is accused of burglarizing two Dearborn County businesses. Photo via Aurora Police.
(Dearborn County, Ind.) - A Louisville man is accused of breaking into two Dearborn County businesses.
A burglary investigation began on November 12 after an unidentified man broke into Wang's Hot Chicken on Broadway Street in Aurora. Police say the break-in happened around 5:06 a.m. on November 9.
Surveillance video showed the man breaking a window to enter the building. He then walked through the building multiple times and eventually grabbed a piece of cheesecake from a refrigerator. The man went back for seconds before exiting the building.
A news release was sent out on November 12 asking the public to help identify the man.
Ripley County Sheriff's deputies recognized the man as a person they had arrested on November 10. His name, Michael A. Dutton.
Deputies took Dutton into custody outside a Milan business after learning he had escaped from a halfway house in Louisville in early November and hopped a train to Indiana. Police say Dutton's clothing was a match to the clothing worn by the man who broke into Wang's Hot Chicken.
While in route to Ripley County Jail, deputies received a call from Lawrenceburg Police regarding a burglary at a thrift shop in Lawrenceburg. It was determined through security video that Dutton was responsible for the break-in.
Dutton allegedly admitted to both burglaries.
He is charged with two counts of Burglary (Level 5 Felony), two counts of Theft (Class A misdemeanor) and two counts of Criminal Mischief (Class B misdemeanor).
RELATED STORIES:
Police Seek Public's Assistance In Identifying Burglary Suspect