Curtis Gridley has been ordered to serve 13 1/2 years by a Ripley County judge.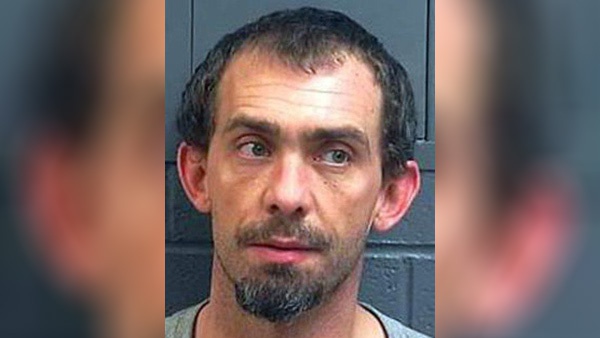 Curtis S. Gridley. File photo.
(Batesville, Ind.) - A Batesville man has been ordered to do 11 years in prison for making meth.
Curtis S. Gridley, 41, purchased and stole items used for making meth in 2016.
Investigators used Indiana's NPLEX electronic registry to determine Gridley was purchasing multiple cold medicines containing pseudoephedrine from local stores. Gridley had been getting help from his underage nephew, whom he promised to purchase beer for in exchange for purchasing cold medicine needed to manufacture meth.
Prosecutors also said Gridley stole from Gillman's Do It Best Center a pipe-cutting tool used in the meth making process.
On Monday, Ripley Circuit Court Judge Ryan King ordered Gridley to do 13 ½ years behind bars, with about 13 months credit for time served in jail.
Gridley had been convicted following a two-day jury trial in March. He was convicted of Attempt to Commit Dealing in Methamphetamine (level 4 felony) and Theft (level 6 felony).
A maximum sentence of 14 ½ years was possible.