May is National Nurses Month.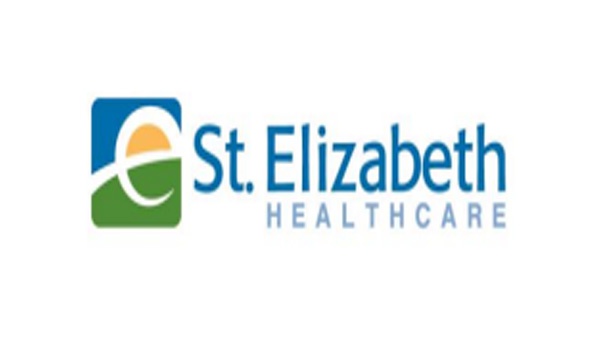 (Lawrenceburg, Ind.) - After working through a pandemic and a merger, our nursing team at St. Elizabeth Dearborn is enjoying more opportunities for education and growth than ever before. And all of this benefits our patients.
As Chief Nursing Officer, and in honor of National Nurses Month, I want to recognize the tremendous efforts of our nurses. They managed the severity of COVID-19 while transitioning into a new organization,
We began our transition from Highpoint Health to St. Elizabeth Healthcare 18 months ago. It took a lot of hard work to align our policies and procedures and manage all changes. But it was worth it.
I recently mentioned to our former CEO and now-Vice President of the Heart & Vascular Institute that I wish we would have been experienced these benefits earlier. It has been a game-changer for our associates. It has helped with retention and job satisfaction – one of the most significant obstacles that nurses face.
Giving nurses resources, support and a voice
Let me describe for you how the strategic work of our nurses improves their lives — and yours.
As we are integrating our nursing service into the St. Elizabeth shared governance system, we are forming unit-based councils. These teams give our nurses a voice in how we care for patients and how we practice nursing. Nurses want to share their insights to shape and improve patient care and experiences. It's their passion and what drives them.
As nurses, we always prioritize the pathway toward improvement. In the past we had a less robust version of shared governance, and it did not achieve what we wanted. Now, as part of St. Elizabeth, we have the support and resources we need through a system-wide Nursing Excellence department.
The push for excellence is a driving force in our evidence-based practices. We always strive to improve the quality of care we provide at the bedside.
As our nurses participate in St. Elizabeth Nursing Quality Improvement teams, they get to know and develop relationships with peers and leadership from other St. Elizabeth facilities. Nurses and nurse leaders also gain other benefits, such as:
Ability to call on others when needed.
Establishing more best practices.
Improved peer networking.
Our nursing leaders can now also access support from in-house management, marketing, public relations and legal departments. That's so important when we need to address situations in an efficient and timely manner. It's this type of collaboration that elevates morale, improves nursing practices and creates a culture that is supportive and healing for our patients.
Nurses: the heart of healthcare
We can't ever overcome what we went through during the pandemic. We saw more death than we've ever seen. On top of the pandemic, we were transitioning to a large healthcare organization.
At the time of the pandemic, we were beginning to integrate with St. Elizabeth. I thought the timing was a challenge. Our nurses faced these challenges head-on with grace, perseverance and commitment.
Today, our nursing teams and individual nurses are energized. They now have more time and opportunity to improve their knowledge and skills. Our nurses:
Have the opportunity to go back to school for advanced degrees with help of St. Elizabeth tuition assistance.
Lead quality of care projects.
Participate in research studies.
Take classes for specialized training.
Work with the Nursing Excellence Team.
In the past 18 months, we've learned that St. Elizabeth truly values its people – both those we serve and each of our colleagues. We review our mission, vision and values at every meeting. Our leaders live it. Our associates live it.
Mission: As a Catholic healthcare ministry, our mission is to provide comprehensive and compassionate care that improves the health of the people we serve. We accomplish this through state-of-the-art technology and our dedicated associates, led by a well-respected board and executive leadership team who love this organization and our community.
Vision: St. Elizabeth will lead the communities we serve to become the healthiest in America.
I CARE values: Innovation. Collaboration. Accountability. Respect. Excellence.
It makes me feel good to work for an employer who creates a culture of caring.
At St. Elizabeth Dearborn, we are more equipped than ever before to handle another COVID surge or other major health crisis. We know that we have the resources and support of a major health system to rely on. We are not on our own. Our nurses are right here for you, whenever you need us.
Angela Roberts, RN, is Vice President and Chief Nursing Officer at St. Elizabeth Dearborn in Lawrenceburg, Indiana.