One person was seriously injured in the crash Friday afternoon.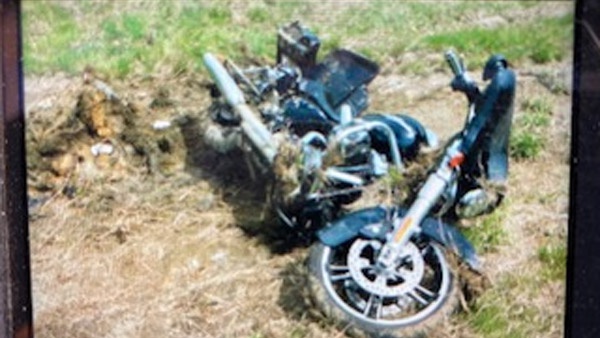 Photo provided by the Dearborn County Sheriff's Office.
(St. Leon, Ind.) – An Illinois man was seriously injured in a motorcycle crash in Dearborn County.
Dearborn County Sheriff's deputies responded to the crash on Interstate 74 near St. Leon around 12:19 p.m.
Deputies say a 61-year-old male from Joliet, Illinois lost control of his Harley Davidson, entered the median and was thrown from the vehicle.
The male, who remains unidentified, was the lone occupant of the vehicle.
He was airlifted to an area hospital with serious injuries.
The Sheriff's Office was assisted at the scene by St. Leon Fire and Sunman EMS.