Diane Laake has been OA president since 2013.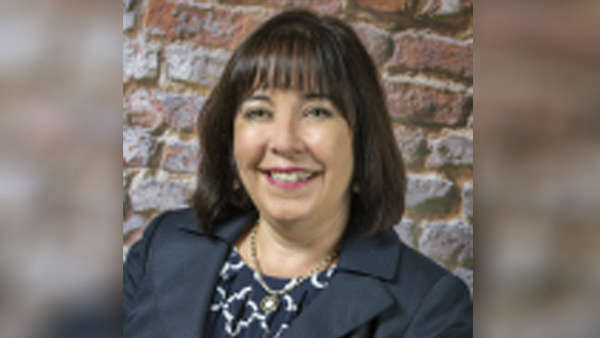 Diane Laake.
(Oldenburg, Ind.) – Oldenburg Academy of the Immaculate Conception announced today that Diane H. Laake, President of the school, plans to retire at the end of 2022. Laake joined Oldenburg Academy as the President of the school in 2013.
"On behalf of the Board of Trustees, the staff, faculty, alumni and current students, we extend our thanks and appreciation to Diane for her excellent leadership over the last decade," stated Keith Moenter, Chair of the Board of Trustees of Oldenburg Academy.
Under her leadership, Laake has greatly enhanced the educational offerings available in and out of the classroom, graduating well-rounded students who are prepared for college and career. Laake was a champion for her staff and expanded and encouraged professional and personal development programming and supported them as they brought their passions for the Internship/Capstone Program, Sustainability Initiatives, STEAM concepts, and expanded dual credit opportunities for Academy students. Laake oversaw the development of StudiOA, a makerspace which affords students a place to share ideas, equipment, and knowledge, plus the schoolwide transition from traditional classrooms to collaborative learning spaces.
Other significant facility improvements include the upgrading of technology and security infrastructure and the deployment of Macbooks, new lighting and sound systems in the auditorium, and expanded use of the "Graveyard" and constructing the "Barn" as on campus practice/playing sites. Laake also extended Oldenburg Academy's footprint by securing real estate and funding and then overseeing the construction of the Hillenbrand Famil Feldhaus, the first major construction in over 50 years. Under her leadership, Oldenburg Academy's Endowment Fund more than doubled, scholarships for incoming and current students grew significantly, and over one million in grants were secured.
Sister Delouise Menges, Councilor on the Leadership Team for the Sisters of St. Francis, stated, "in her tenure as OA President, Diane has been an exemplary model of the Catholic faith and Gospel teachings for the faculty, staff and the entire OA community. Her dedication to instilling the Franciscan values, critical to the sponsorship of the Oldenburg Franciscans, comes from her own commitment to a life of simplicity and peace. We hold Diane in great esteem for her outstanding professionalism and servant leadership of Oldenburg Academy."
"The Board of Trustees are sincerely grateful to Diane for her dedication to Oldenburg Academy and commend her for 43 years of service to Catholic education. We wish Diane the very best in this next chapter," stated Moenter.
Laake will continue to serve as President while the Board of Trustees launches a search for her replacement.