Townsley will complete the term recently vacated by Dr. Stephen Stein.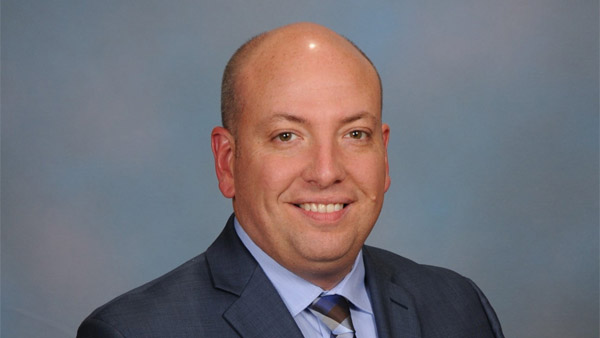 Sean Townsley. Photo provided.
(Batesville, Ind.) - Sean Townsley, parent of two children in the Batesville Community School Corporation (BCSC) and a successful marketing practitioner in the community, has been appointed to the BCSC school board, according to school superintendent Paul Ketcham and school board president Jeremy Raver. Townsley will complete the term recently vacated by Dr. Stephen Stein, who served on the board for 10 years.
"Dr. Stein provided valuable input to the school board and we wish him well," Ketcham said. "We are grateful to Mr. Townsley for his willingness to become more involved at the schools and serve in this capacity to complete the remainder of Dr. Stein's term."
Townsley's professional expertise is in the area of marketing, where he has worked in the Batesville community since 2004. For the last 10 years, he has fulfilled leadership roles at Batesville (Casket Company), including positions in marketing communications and merchandising. In April, Townsley joined The Morel Company, where he serves as director of marketing.
"As a member of the school board, Mr. Townsley's professional experience in the areas of project leadership, budget management, business reporting, and marketing will be well-utilized," Raver added. "Like a business, a school corporation faces similar issues, and his input will assist the other school board members and me as we make vital decisions to benefit our students and staff."
A graduate of Northern Kentucky University with a bachelor of arts in journalism, Townsley continued his education through Indiana Wesleyan, earning a master's in business administration in 2012. He and his wife Julie have resided in Batesville since 2008 and have two daughters—Megan, who attends Batesville Intermediate School (BIS), and Taylor, who attends Batesville High School (BHS). Past community involvement includes a two-year board commitment with Batesville Main Street, serving as promotions chair, where he led the planning of community events, including the Batesville Bash.
"I am thrilled to be given the opportunity to serve our Batesville students, families, and community," Townsley said. "I look forward to working with the other BCSC board members and providing the absolute best possible education for our students."