The fire happened Saturday afternoon.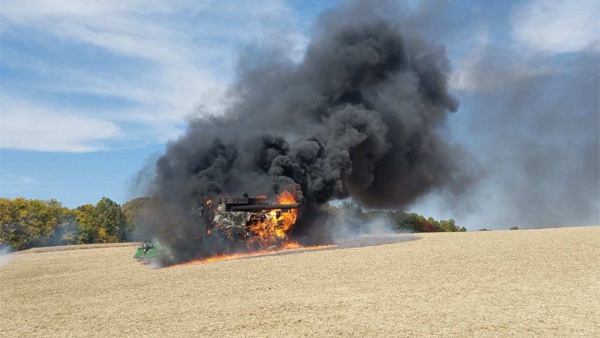 Photo by Napoleon Volunteer Fire Department.
(Napoleon, Ind.) - Local firefighters jumped into action to stop a combine fire from spreading at a farm in Napoleon.
Napoleon firefighters responded to the area of county roads 300 W and 1050 N on around 1:00 p.m. Saturday.
Upon arriving at the scene, firefighters found a combine machine fully engulfed in flames. The machine was too involved to be saved, so firefighters focused on keeping the fire from spreading into the standing crop and adjacent wooded areas.
No injuries were reported and the machine was considered a total loss.