A Dillsboro man was seriously injured when his motorcycle collided with an SUV that pulled in front of him.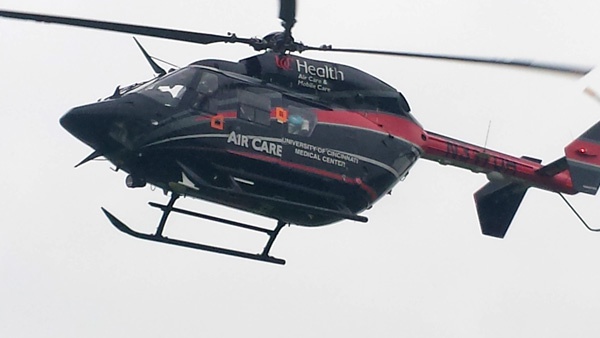 File photo
(Dillsboro, Ind.) – A motorcycle rider was flown to the hospital following a crash near Dillsboro Saturday, August 17.
Frank E. White, Jr., 48, of Dillsboro, was operating a motorcycle heading south on Arlington Road at around 7:24 p.m. At Riverman Lane, a SUV driven by a 17-year-old pulled out in front of White, leading to a collision, Dearborn County Sheriff's deputies say.
White sustained serious injuries, but remained conscious.
Dillsboro EMS provided first aid until University of Cincinnati Air Care arrived to transport him to UC Medical Center.
Dillsboro Fire Department was also present at the crash scene.