The demonstration is held annually ahead of Prom.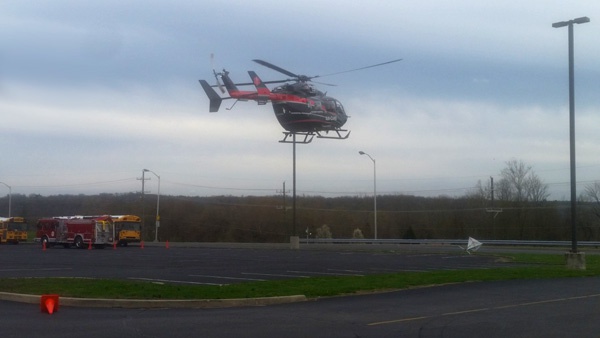 File photo.
(Aurora, Ind.) – A mock crash demonstration will take place next week at South Dearborn High School.
The demonstration is scheduled for Monday, May 16.
According to the Dearborn County Sheriff's Office, Prosecutor Lynn Deddens and Sheriff Shane McHenry will give a brief speech to students before the demonstration starts at 1:00 p.m.
Air care is scheduled to land at 1:10.
The mock crash educates young drivers about the dangers of distracted driving and intoxicated driving ahead of Prom each year.