Tobias Newton was last seen crossing the dam Saturday night.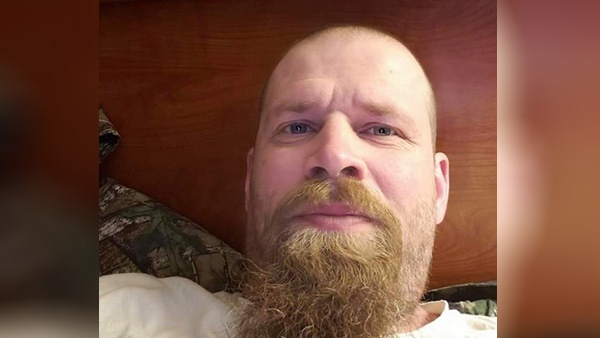 Tobias Newton. Photo via Gallatin County Central Dispatch.
(Gallatin County, Ky.) – A missing man is being sought.
Gallatin County Central Dispatch says 39-year-old Tobias Allen Newton was last seen Saturday night pushing a dirt bike south on Markland Dam from Switzerland County toward Gallatin County.
Newtown is 5'10", 170 lbs., with blue eyes.
"Subject may be suicidal do not approach if you see the subject," according to the central dispatch.
Anybody with information on Newton's whereabouts is asked to contact Gallatin County PSCC at (859) 567-7020 or the Gallatin County Sheriff's Office at (859) 567-5751.