The case had included raids and arrests in Harrison and West Harrison a few years ago.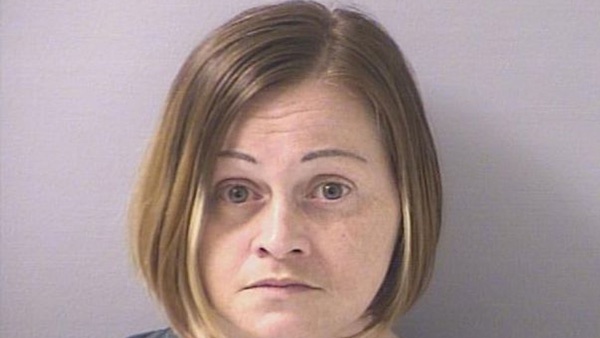 Stacey Howell
(Cincinnati, Oh.) - A woman who led a drug trafficking organization which distributed high-grade meth in Indiana, Ohio and Kentucky has been sentenced in federal court.
The case included an investigation by the Harrison Police Department and SWAT raids of homes in Harrison and West Harrison back in 2015. Harrison Police said kilos of crystal meth were being transported to Harrison each month, then distributed through a network of two dozen dealers.
One of the ringleaders, Stacey Howell, 42, of Cincinnati, was sentenced Thursday to 20 years in prison. Nicknamed "Ice Queen," she pleaded guilty to drug trafficking last month.
Federal prosecutors say she and her husband, Thomas "Michalo" Wilson, 45, acquired the drugs from three Mexican cartels including the Mexican Mafia, Surenos-13 and La Familia.
They built an organization which trafficked the drugs in Indiana, Ohio and Kentucky beginning in 2012. Howell or Wilson would pick up the drugs in Texas, Georgia, or elsewhere, then bring them back to the tri-state.
The U.S. Attorney's Office for the Southern District of Ohio said Howell paid members of the organization with cash, green dot cards, trading memorabilia, or vehicles.
Howell is the eighth person associated with the meth ring to be sentenced. Her husband, Wilson, was previously sentenced on in March 2018 to 20 years.
"The severity of the sentences reflects the reach of the organization and the destructive impact drug trafficking organizations have on our region. Whether opioids, meth or other stimulants, we need to maintain the highest levels of vigilance about the foreign and domestic threat of illegal drugs," said U.S. Attorney Benjamin Glassman.
A third leader of the organization, Norman Kuhbander, 54 – who went by the names "Flacco" and "Stormin Norman" – pleaded guilty and was sentenced last year to 180 months in prison. Kuhbander also forfeited ten firearms, three compound Bows, a Kevlar armor vest, and assorted ammunition.
"HSI is committed to eliminating criminal enterprises that peddle poison to the streets of Ohio; narcotics investigations now make up 50 percent of all HSI cases," said Special Agent in Charge Steve Francis. "Joint investigations such as this disrupt and dismantle international drug trafficking operations from top to bottom and have an immediate positive impact on the community."
Glassman commended the cooperative investigation by the HSI offices in Cincinnati and Atlanta, the local agencies and task forces, and Criminal Chief Kenneth L. Parker and Assistant U.S. Attorney Timothy Oakley, who represented the United States in the case.
RELATED STORIES:
Harrison Police: Gangs, Residents Involved In Crystal Meth Dealing Operation