The plea agreement must still be accepted by a Dearborn County judge.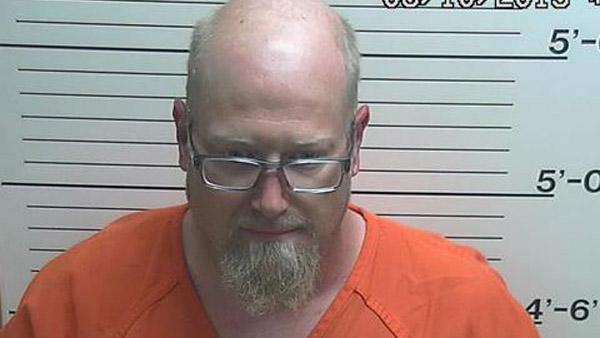 Jeffrey S. Moore. Photo by Dearborn County Sheriff's Office.
(Lawrenceburg, Ind.) - A plea agreement has been reached for a man who was part of a huge marijuana bust in Dearborn County.
The Dearborn and Ohio County Special Crimes Unit last July seized approximately 50 pounds of high-grade marijuana during a traffic stop on Interstate 74. Investigators determined the drugs were being brought to Indiana from Colorado.
Stemming from that traffic stop, three people were arrested and charged as part of an alleged pot distribution ring. One of them was Jeffrey S. Moore, 39, of Lawrenceburg.
Moore has reached a negotiated plea agreement with Dearborn County prosecutors in which he would plead guilty to Conspiracy to Commit Dealing in Marijuana at Least 10 Pounds (level 5 felony) and to being a habitual offender.
Moore stands to receive a sentence of 10 years with 5 ½ years suspended to probation, according to the plea agreement yet to be accepted by Dearborn Circuit Court Judge James D. Humphrey. He would also pay several hundred dollars in court costs and fees.
The case is still pending in court against the driver of the vehicle in which the marijuana was found, Larry W. Fagin, 44, of Lawrenceburg. A plea agreement Fagin reached with prosecutors was rejected June 1 by Judge Humphrey. Fagin's case is currently scheduled to go to trial in November unless a new plea agreement can be reached and accepted.
Katie L. Lindeman, 37, of West Harrison, was also an alleged member of the ring who was arrested last year. In March, she pleaded guilty to Maintaining a Common Nuisance (level 6 felony) and was sentenced to 910 days of probation.
RELATED STORIES:
Lawrenceburg Trio Accused Of Trafficking Large Amounts Of Marijuana