The suspect told deputies that the dog and his home were infested with "bugs."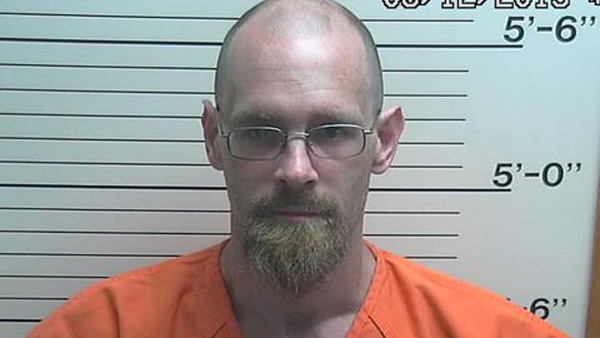 James A. Haas. Photo by Dearborn County Sheriff's Office.
(Dearborn County, Ind.) – A dog was fatally shot during an alleged domestic disturbance in Dearborn County last month.
James A. Haas, 32, of Moores Hill, was booked into jail at the Dearborn County Law Enforcement Center on Monday, August 12. He was formally charged on July 30 with Killing a Domestic Animal (level 6 felony) and Criminal Recklessness with a Deadly Weapon (level 6 felony).
According to an affidavit filed in court by Dearborn County Sheriff's Office investigators, a deputy was dispatched to Haas' home on Hogan Creek Road on July 15 for a reported domestic disturbance between a male and female in which the boyfriend got mad and shot a dog.
As deputies arrived, they were met by Haas who was standing at the end of the driveway with his hands in the air.
Haas advised that he had just broken up with his girlfriend of eight years that night. He further advised that his residence was infested with bugs – presumably fleas – and that his girlfriend's dog, Willow, was covered in bugs, as well.
"James advised he went to sit on the recliner in the living room and Willow came and sat next to him. James advised he had enough of the bugs and shot Willow in the head one time inside of the living room," investigators wrote in the affidavit.
Deputies said that Haas never obtained permission from his girlfriend to kill her dog. They observed the animal's body in the back of Haas' truck with a single gunshot wound to the top of its head.
The 9mm handgun used in the shooting was recovered by deputies.