October is Rett Syndrome Awareness Month and Lawrenceburg Schools is showing support to student, Emma Black, and her family.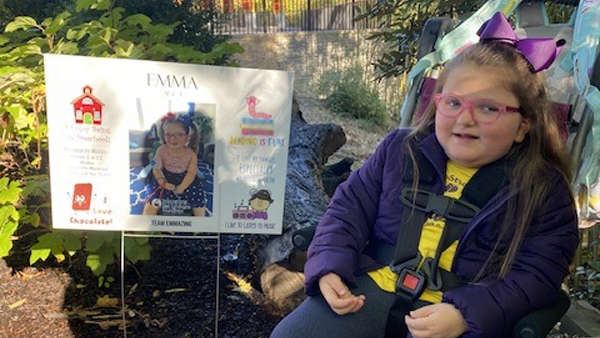 Emma Black. Photo by Lawrenceburg Community School Corporation.
(Lawrenceburg, Ind.) – October is Rett Syndrome Awareness Month.
The rare, genetic neurological disorder leads to severe impairments affecting nearly every aspect of a child's life such as their ability to speak, walk, eat, and even breathe.
Rett is first recognized in infancy and occurs primarily in girls, with a growing number of males now being identified.
In recognition of Rett Syndrome Awareness Month, Lawrenceburg Community School Corporation is inviting everyone to wear yellow and purple on Thursday, October 5 to support one of their students, Emma Black.
"We would like to support Emma and her family in their efforts to raise awareness and to collect funds for Rett's Syndrome research," reads a statement from Lawrenceburg Schools.
Students can wear their favorite hat to school on Thursday by paying $1. Every dollar collected will go to Emma to help her reach her fundraising goal of $5,000. As of Wednesday, Emma has raised over $4,800 for research to find a way to treat Rett Syndrome.
To donate to Emma's personal research fundraiser, visit https://loom.ly/UfRkHy4.