Troy Kemper and James Bartlett were sentenced in September.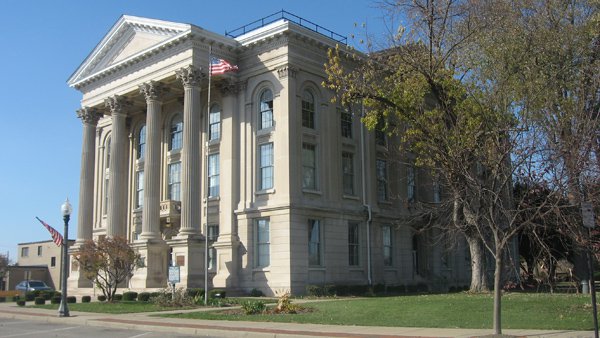 (Lawrenceburg, Ind.) – Two men have been sentenced for their role in voter fraud prior to the 2019 general election in Lawrenceburg.
Sentencing was handed down to Troy Kemper and James Bartlett last September.
Kemper pleaded guilty to Perjury (Class A Misdemeanor) and was sentenced to 365 days with 363 days suspended. He was also fined $185.
Barlett's 910-day sentenced for Conspiracy to Commit Fraudulent Subscription to Another Person's Name (Level 6 Felony) was suspended to probation.
After 365 days of successful probation without violation, Bartlett may petition for early termination of probation and to enter as an A Misdemeanor.
He shall also perform 40 hours of community service and pay a $185 fine.
The charges stem from irregularities in ballot requests submitted by Kemper. Court documents show that the signatures on voter registrations did not match the applications that were being submitted to the Election Board by Kemper.
Investigators located 20 of the Dearborn County voters that Kemper submitted request for absentee ballots. The voters reported they did not request an absentee ballot and did not give Kemper permission to submit a request for an absentee ballot on their behalf.
Bartlett, a former City of Lawrenceburg employee, allegedly told a fellow employee in March 2020 that he filled out absentee ballots at his house and gave them to Kemper to take to the courthouse.
RELATED STORIES
City Of Lawrenceburg Employee Facing Termination After Alleged Voter Fraud