A recommendation to terminate was carried last week. Minutes from the BOW session need to be approved on Monday to become final.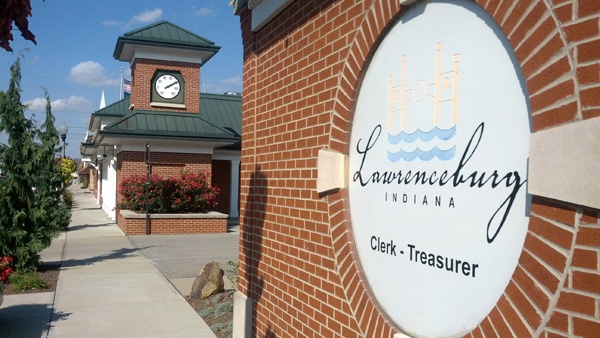 (Lawrenceburg, Ind.) – A City of Lawrenceburg employee is facing termination for his alleged role in a voter fraud case.
James Bartlett was charged on July 1 with Conspiracy to Commit Perjury (Level 6 Felony), and Conspiracy to Commit Fraudulent Subscription of Another Person's Name (Level 6 Felony).
According to a probable cause affidavit, Bartlett helped Troy Kemper commit voter fraud prior to the 2019 general election in Lawrenceburg. In March of 2020, Bartlett allegedly admitted to a fellow City of Lawrenceburg employee that he filled out absentee ballots at his house and give them to Kemper to take to the courthouse.
Court documents show that the signatures on voter registrations did not match the applications that were being submitted to the Election Board by Kemper. As a result, the Election Board rejected all of the ballot requests and ordered the Clerk to send letters to each voter advising them that their request for an absentee ballot was denied.
Investigators located 20 of the Dearborn County voters that Kemper submitted request for absentee ballots. The voters reported they did not request an absentee ballot and did not give Kemper permission to submit a request for an absentee ballot on their behalf.
As a result of the investigation, Bartlett was placed on paid administrative leave, pending an internal investigation.
The investigation was conducted internally and the evidence, facts and conclusions from this investigation were presented to the Board of Works last week. The Union was also given the opportunity to present any evidence as well.
As a result, the original charges have been found to violate several City of Lawrenceburg polices, such as Violation of City Policy and Ethics Code, Conduct is Unethical of a City Employee, Discourteousness to the Public and to other City Employees, Dishonesty, and Insubordination.
Recommended discipline for Bartlett was discussed and a motion to terminate carried by a 2-0 vote.
The minutes from last week's session still need to be approved by Board of Works on Monday to become final. The City of Lawrenceburg did not comment on the employee discipline considering there is a pending criminal case.
Bartlett is scheduled to be in court for a pre-trial hearing on December 12. Court hearings for Kemper are pending as well.
RELATED STORIES