Shots were allegedly fired at a home on Sanes Creek Road on May 21.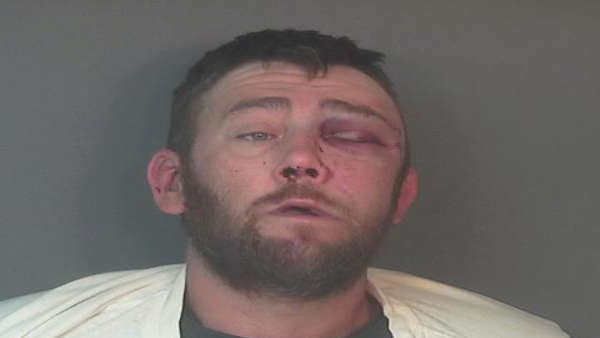 Joseph Steele. Photo provided.
(Franklin County, Ind.) - On Sunday, May 21, at about 6:09 a.m., Franklin County E911 received a report of shots being fired at a residence in the 25,000 block of Sanes Creek Road, Laurel.
Deputies with the Franklin County Sheriff's Department, along with officers from nearby counties responded to the scene. The investigation revealed that a disturbance occurred at the Sanes Creek Road location earlier that morning. About one and a half hours later, the suspect returned and fired multiple shots into the occupied residence. However, the suspect had fled prior to officers' arrival.
Around 7:30 a.m., Deputies located the suspect, identified as Joseph K. Steele, age 37 of Laurel, at a residence on Vanatta Road. Steele was taken into custody without incident. Steele was lodged in the Franklin County Security Center in lieu of bond. Deputies want to emphasize that this was an isolated incident and there was no threat to the public. No one was injured as a result of the shots being fired.
The Franklin County Sheriff's Department emphasized that Steele's preliminary charges are for booking and bail purposes only. Once the investigation is completed, Deputies will forward their investigation to the Franklin County Prosecutor's Office for consideration of what, if any, formal charges will be filed. Charges are merely an accusation and all criminal suspects are presumed innocent until proven guilty in a court of law.