Firefighters in Ripley County worked all night to put out the blaze.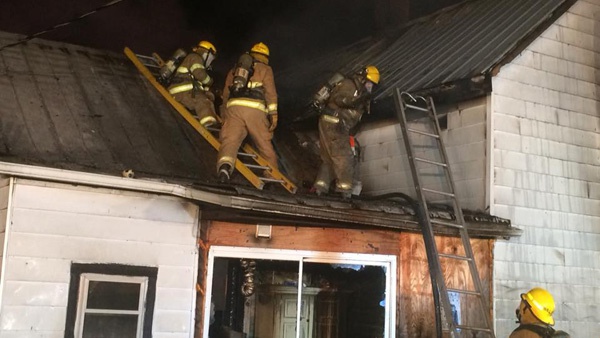 Photo by Friendship Volunteer Fire Department.
(Ripley County, Ind.) - A late-night fire destroyed a Ripley County family's home and belongings.
The fire broke out Tuesday, July 3 at around 11:30 p.m. at a home in the 5000 block of County Road 400 West. Nobody was home at the time and there were no injuries.
A cause of the fire remains under investigation, according to New Marion Volunteer Fire Department Chief Charlie Meisberger. It is not believed to be suspicious in nature.
New Marion firefighters were assisted at the scene by Versailles and Friendship fire departments. Meisberger said the extra help was good to have considering the recent heat wave and the high temperatures' effect on firefighters. Crews remained on the scene putting out hot spots until about 4:00 a.m. on July 4.
The family which lived in the home was being assisted by the American Red Cross.