Lawrenceburg was found to be in breach of contract pertaining to a revenue sharing agreement with Franklin County last August.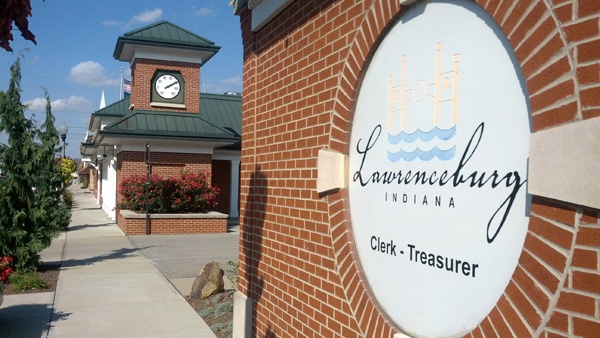 The City of Lawrenceburg is appealing a Decatur County judge's ruling that the city owes Franklin County millions for a breach of contract. File photo.
(Rush County, Ind.) - The City of Lawrenceburg has been ordered to honor an agreement to pay Franklin County hundreds of thousands of dollars per year.
A 2006 agreement made between Lawrenceburg and Franklin County was sending $500,000 in riverboat revenue to Franklin County each year. Somehow, the revenue sharing agreement made with then-mayor Bill Cunningham's administration did not contain an expiration date or renewal clause.
Despite that, Lawrenceburg stopped making the payments in 2013. Then-mayor Dennis Carr's administration cited a 30 percent decline in riverboat revenues since 2006. Franklin County Commissioners voted in 2015 to file a lawsuit seeking to have the half-million dollar annual payments restored.
Last August, Decatur County Judge Matthew Bailey, a special judge assigned to the case, ruled that Lawrenceburg breached the contract and he awarded Franklin County summary judgment.
A hearing was held December 28 to determine damages. Bailey awarded Franklin County a total of $3.092 million in damages. That is five years worth of the missed $500,000 checks, plus another $592,333.95 in interest.
"Franklin County's attorneys, Grant Reeves and Paul Barada of Barada Law Offices LLC and Paul Jefferson of McNeely Stephenson, believe this is one more step towards bringing these funds back to Franklin County. While they believe the County will ultimately prevail, they caution that Lawrenceburg has indicated it will appeal," a news release from Reeves stated.
The damages will continue to collect interest until the city pays in full. Another $500,000 payment is due in February.
"Franklin County retains the right to seek enforcement if future payments are missed," said Reeves.
Lawrenceburg Mayor Kelly Mollaun declined to comment on the damages ruling, citing the ongoing litigation.
RELATED STORIES:
Judge: Lawrenceburg Must Honor Agreement Giving Franklin Co. $500K In Casino Cash
Ind. Court Of Appeals Rules In Lawrenceburg V. Franklin Co.
Franklin Co. Not Getting $500K From L'burg In '14