Two faculty members from Ivy Tech Lawrenceburg were recognized.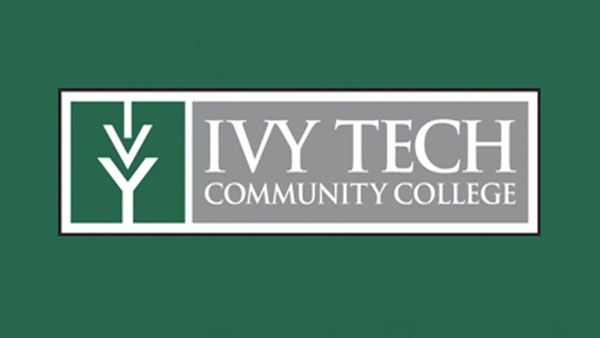 INDIANAPOLIS – Ivy Tech Community College honored 39 facility and adjunct faculty at the annual President's Award dinner on Thursday.
Now it its 42nd year, the President's Awards program recognizes faculty and adjunct faculty members from Ivy Tech locations throughout the state.
The College honored each one of the winners for their exemplary work with students and the College community during the past year. A selection committee made up of alumni, past winners, State Trustees, faculty representatives, and college administration selected the honorees based on nominations from students, fellow faculty members, and Ivy Tech staff.
The faculty honoree from Ivy Tech Lawrenceburg is Bradley Fentress. He serves as an associate professor in the mathematics department.
Emily Johnson, adjunct instructor of medical assisting at Ivy Tech Lawrenceburg, was among the adjunct faculty honorees.
"The impact our faculty members have on our students extends far beyond the classroom," said Ivy Tech President, Dr. Sue Ellspermann. "In addition to excellence in teaching, faculty members are often advisors, mentors, and role models for our students. Today, we are proud to recognize their excellence, passion, and dedication to Ivy Tech and the communities in which they live and serve."
A full list of this year's honorees is listed below.
Glenn W. Sample Award
Marquis E. Songer – Assistant Professor and Program Chair, Machine Tool Technology (Terre Haute)
Cynthia Carlson – Associate Adjunct Faculty, Life Sciences (Anderson)
Milan Andrejevich – Professor, History (South Bend-Elkhart)
Faculty Honorees (by Ivy Tech location):
Anderson: Mark Robbins – Assistant Professor and Assistant Department Chair, Natural Sciences
Bloomington: Daniel James O'Neill – Assistant Professor and Program Chair of Anatomy and Physiology
Columbus: Amanda Burkman – Faculty, School of Nursing
Evansville: Andrea Jefferson – Associate Professor, Elementary and Secondary Education Program Chair
Fort Wayne: John Lynch – Program Chair, Accounting
Hamilton County: Nicol Bradberry - Program Chair, Business
Indianapolis: Terri Fleming – Department Chair, Healthcare Specialist Programs
Kokomo: Tara Kaser – Assistant Professor of Education, Dean and Program Chair Education
Lafayette: Tami Andrade – Assistant Professor and Assistant Program Chair, School of Nursing
Lake County: Louis Fadel – Assistant Professor, Science Department
Lawrenceburg: Bradley Fentress – Associate Professor, Mathematics
Madison: George Tackett – Assistant Professor, Program Chair, School of Advanced Manufacturing, Engineering, and Applied Sciences
Marion: Satyavathi Dronamraju – Faculty, Mathematics
Muncie: Holly Hudson – Assistant Professor of Criminal Justice, School of Public Affairs and Social Services
Richmond: Gretchen Baumle – Associate Professor, Life Sciences
Sellersburg: Amanda Boley – Associate Professor, Psychology, Department Chair, Psychology, Psychology Outcomes Assessment Lead
South Bend-Elkhart: Linda R. Taylor, MSW, ICSW – Professor of Education, Department Chair for Early Childhood, Elementary, and Secondary Education
Terre Haute: Marquis E. Songer – Assistant Professor and Program Chair, Machine Tool Technology
Valparaiso: Jennifer Furmanek – Dean of Advanced Manufacturing, Engineering, and Applied Sciences
Adjunct Faculty Honorees (by Ivy Tech location):
Anderson: Cynthia Carlson – Associate Adjunct Faculty, Life Sciences
Columbus: Rebecca Morse – Adjunct Faculty, Math
Evansville: William Douglas Sprick – Adjunct Faculty, School of Advanced Manufacturing, Engineering, and Applied Sciences
Fort Wayne: Timothy Spear – Adjunct Faculty, Nursing
Hamilton County: Kevin Jowitt – Adjunct Faculty, Criminal Justice
Indianapolis: Virginia Taylor Rosner – Adjunct Faculty, Fine Arts
Kokomo: Dennis Brunk – Adjunct Faculty, Life Science
Lafayette: Shannon Sullivan Hudson – Associate Adjunct Professor, Education
Lawrenceburg: Emily Johnston – Adjunct Instructor, Medical Assisting
Madison: Roger Ward – Adjust Instructor, Technology
Marion: Lakisha A'Shownda Fisher – Adjunct Faculty, Criminal Justice
Muncie: Steve Knote – Adjunct Faculty, Business
Richmond: Matthew Fulton – Adjunct Faculty, Engineering Services – HVAC/R
Sellersburg: Casey Okong'o – Adjunct Clinical Instructor, Nursing
South Bend-Elkhart: Mary Morgan – Adjunct Instructor, Human Services
Terre Haute: Linda Pearson PhD – Adjunct Faculty, Behavioral Sciences
Valparaiso: John Lohrentz - Adjunct Professor Cyber Security and CWCT Grant Program