We applaud Wheeles and this good deed to our fur friends.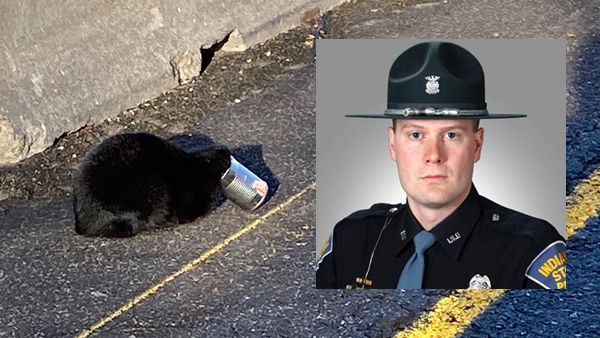 (Versailles, Ind.) - Indiana State Police Sgt. Stephen Wheeles is a hero to a non-traditional victim of entrapment.
Sgt. Wheeles was called to Interstate 65 Monday morning to lend a hand to a helpless cat wondering through traffic with a can stuck on its head.
After helping free the feline from the can, the officer took to Twitter to let the public know that the cat indeed "fled the scene to safety."
This is a great reminder to always dispose of trash or unwanted items in proper trash bins.
I got called to I-65 this morning for a cat wandering in traffic with a can on its head.

Good thing I don't believe there is video of the two of us wrestling on the side of the interstate.

Eventually, the cat was freed. He fled from the scene to safety. pic.twitter.com/d6lmrf7zNc

— Sgt. Stephen Wheeles (@ISPVersailles) December 23, 2019