Dr. Natalie Adams will begin seeing patients on Monday, September 16.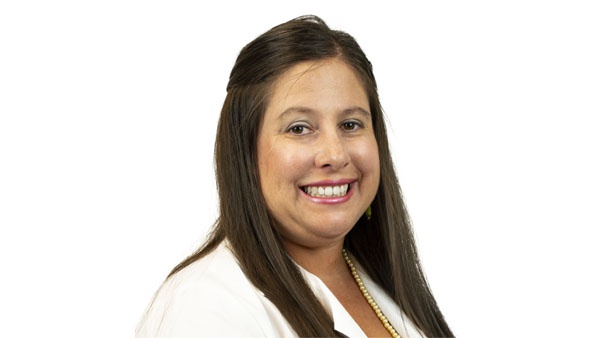 Dr. Natalie Adams, Obstetrician/Gynecologist. Photo provided.
(Lawrenceburg, Ind.) - Highpoint Health and Highpoint Health Physician Partners is welcoming a new Obstetrician/Gynecologist, Dr. Natalie Adams, to Southeastern Indiana. Dr. Adams will join Obstetrician/Gynecologist Dr. Carol Lovins and Certified Nurse Midwife Amanda Parker at Highpoint Health Physician Partners Women's Center this September. Dr. Adams will provide general and specialized obstetrical and gynecological care including annual examinations; prenatal, childbirth and postpartum care; infertility treatments and gynecological surgery; as well as address menopausal and post-menopausal concerns; incontinence; abnormal uterine bleeding; pelvic pain and related issues.
"I am excited about joining the Highpoint Health Physician Partners Women's Center team," said Dr. Adams. "Being a native of Northern Kentucky, practicing in Lawrenceburg will be just like coming home. I am anxious to start and am looking forward to caring for women from 'both sides of the river!'"
Dr. Adams is a graduate of Holy Cross District High School in Covington, the University of Louisville and the University of Pikeville - Kentucky College of Osteopathic Medicine (KYCOM). Her additional training includes a one-year Family Practice Residency at The Methodist Hospital, Henderson, Kentucky, and a four-year Obstetrics and Gynecology Residency at Riverside Regional Medical Center, Newport News, Virginia, where she received the Champion of Caring Award. Most recently, Dr. Adams has practiced Obstetrics/Gynecology at Pikeville Medical Center and served as an Obstetrics/Gynecology Lecturer at the University of Pikeville-KYCOM.
"The Women's Center is very excited to have Dr. Adams join our practice," stated Dr. Lovins. "She not only possesses exemplary clinical skills but also has a kind and caring personality which I think our patients will embrace. Her style of personalized care will be a great fit, not just for our practice but for our patients and the community."
Dr. Adams will begin seeing patients on Monday, September 16, at the Highpoint Health Physician Partners Women's Center, 98 Elm Street, Suite 330 in downtown Lawrenceburg. She is currently accepting new patients of adolescent age and older. Office appointments will be available Monday through Wednesday and Friday of each week. For more information or to schedule an appointment, please call her office at 812/537-9100.