Highpoint Health is excited to have a full-time presence in Switzerland County.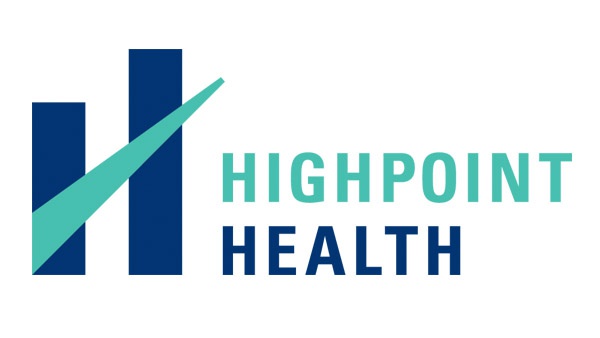 (Vevay, Ind.) - Highpoint Health Physical Therapy & Sports Medicine is now open in Vevay. Located at 1035 W. Main Street, Suite 2, the facility offers a comprehensive array of preventive and rehabilitative services for all ages and activity levels including children, high-level athletes and geriatric patients.
Individuals are seen for back, neck, shoulder, hip, knee and ankle pain, as well as for repetitive stress injuries, arthritis, work conditioning, post-operative joint replacements, post-operative orthopedic injuries, sports related injuries, balance disorders, fall prevention, industrial rehabilitation, neurological rehabilitation, wound care, lymphedema management and dysfunction of the upper and lower extremities.
The new facility also offers gait analysis, ultrasound, electrical stimulation, neuromuscular, re-education, traction, biofeedback, aerobic training, plyometrics, hands-on manual therapy, compression garment fitting, work conditioning, balance training, neuro-developmental treatment (NDT), Graston soft tissue mobilization, proprioceptive neuromuscular facilitation (PNF), functional assistance, dry needling, and strength training exercises to ensure that patients receive the most appropriate form of care for their injury or condition.
"Our physical therapy and sports medicine team is excited about having a full time presence in Switzerland County," noted Ed Brush, MSPT/ATC, Director of Highpoint Health Rehabilitation Services. "While our office in Vevay is new, our staff has long cared for patients in the area through our work with Switzerland County High School and Highpoint Health Home Health & Hospice. With our new facility, we are looking forward to welcoming patients from throughout the region including those from Ohio, Jefferson, Ripley, Gallatin and Carroll Counties."
Hours for the new Vevay facility are Mondays, Wednesdays and Fridays from 8:00 a.m. to 6:30 p.m., and Tuesdays and Thursdays from 8:00 a.m. to 1:00 p.m. To learn more about Highpoint Health Physical Therapy & Sports Medicine - Vevay, or to schedule an appointment, please call 812/427-0293. A public open house is planned for later this year.