The county leaders are seeking to eliminate a $28 million 2019 budget gap.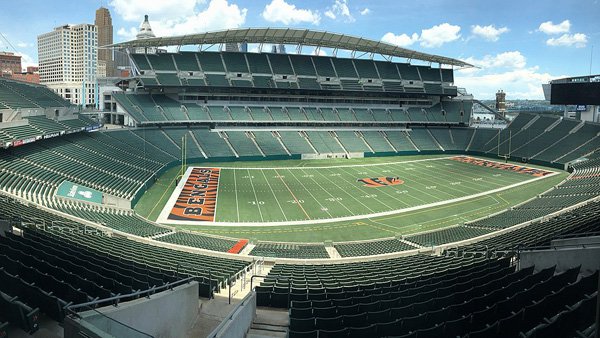 Paul Brown Stadium. Photo by Jon Ridinger.
(Hamilton County, Ind.) - Hamilton County homeowners could soon pay higher property taxes.
The county commissioners are expected to vote Wednesday to shrink a tax rollback which has been in effect since 1996. It's the latest effort the commissioners are taking to erase a $28 million budget deficit for 2019.
Last June, commissioners voted 2-1 to pass a sales tax increase to 7.25 percent. Democrats Todd Portune and Denise Driehaus passed it with Republican Chris Monzel voting against the increase which would have closed the budget gap.
However, the board voted to rescind the sales tax increase in August. A petition drive made a referendum on the tax hike likely, not to mention the threat of a lawsuit over whether the increase was passed legally.
County officials say the property tax hike now being considered would make up for sales tax revenue that has not recovered from the 2008 recession. WCPO-TV cited Driehaus' chief of staff that the property tax increase would have homeowners pay about $42 more for every $100,000 in valuation.
The 1996 property tax rebate was approved by the then-Board of Commissioners after voters approved a half-cent sales tax hike to fund new stadiums for the Reds and Bengals.
RELATED STORIES:
Hamilton Co. Commissioners Rescind Tax Increase Vote
Hamilton County GOP Submits Signatures To Halt Sales Tax Hike
Hamilton County Commissioners Approve Sales Tax Increase
Sales Tax Increase Vote Looms For Hamilton County Commissioners