The pickup truck was involved in an injury wreck on U.S. 50 on May 4.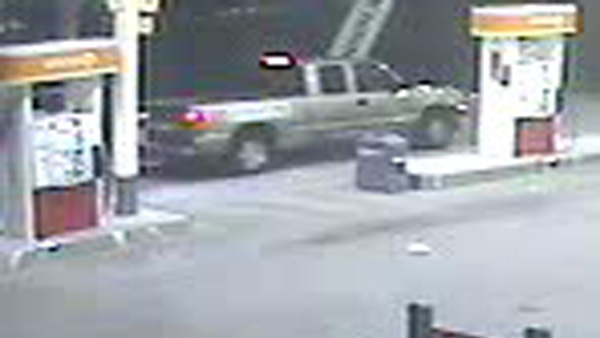 Photo provided.
(Greendale, Ind.) – Greendale Police are seeking a driver involved in a hit-and-run crash on U.S. 50.
Officers responded to the wreck on U.S. 50 in front of the Circle K Shell gas station near the Interstate 275 ramp on Saturday, May 4.
One of the victims in the crash, a 57-year-old woman from Independence, Kentucky, was transported to University of Cincinnati Medical Center with facial trauma. She would be treated and released.
A second vehicle in the wreck was a gray pickup truck. It left the scene of the crash. Greendale Police are still searching for the vehicle and its driver as of Monday, May 13.
The pickup is possibly a Ford with Ohio plates and writing on the left bed. It may have front end damage.
If anyone has any information, contact Sgt. Kevin Turner at the Greendale Police Department at (812) 537-1321.