SEA 5 would allow local elected officials to block public health orders issued during emergencies.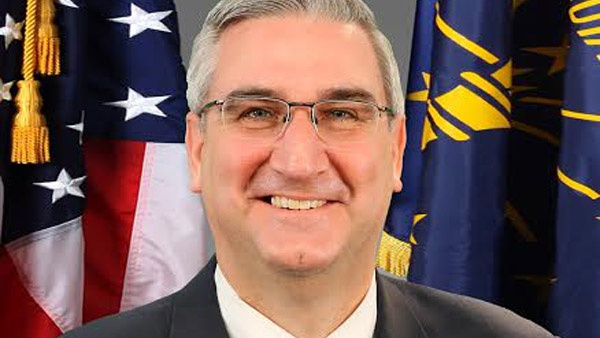 (Indianapolis, Ind.) – Governor Eric Holcomb has again used his vetoing power.
On Tuesday, the governor vetoed Senate Enrolled Act 5, which would limit the authority of county or city health departments by allowing local elected officials to block public health orders issued during emergencies.
In a letter to President Pro Tempore Rodric Bray, the governor stated the following:
"Throughout the pandemic, state and local leaders struck a careful balance between protecting both lives and livelihoods to ensure Indiana and our communities would come out of this pandemic as strong as possible. As a result, we now stand in an enviable position compared to many around the country. As evidence of this look no further than our 3.9 percent unemployment, $2B in additional state revenues, and our ability to make transformational investments in local communities in areas such as education, economic development, and mental health."
Holcomb added that allowing local health officers to use localized data to tailor their actions to community needs has been critical to the state's success during the pandemic.
"One reason Indiana has weathered the storm so well is due to coordination with local health experts and the flexibility in law to be fast, nimble, and targeted," Holcomb added.
Holcomb concluded that SEA 5 will undermine balance described above, restrict necessary flexibility in the law and further undermine local responses to future public health emergencies.
Last month, Holcomb vetoed House Bill 1123, which would allow the General Assembly to convene in an emergency session and terminate any emergency order enacted by the governor.
The General Assembly voted to override the veto, prompting the governor to file a lawsuit which challenges the constitutionality of House Bill 1123.
Holcomb's SEA 5 veto letter can be viewed here.
RELATED STORIES
Gov. Holcomb Files Lawsuit Challenging Constitutionality Of House Bill 1123
Lawmakers Vote To Override Gov. Holcomb Veto