Hoosiers are asked to lower flags to honor Madeline Albright.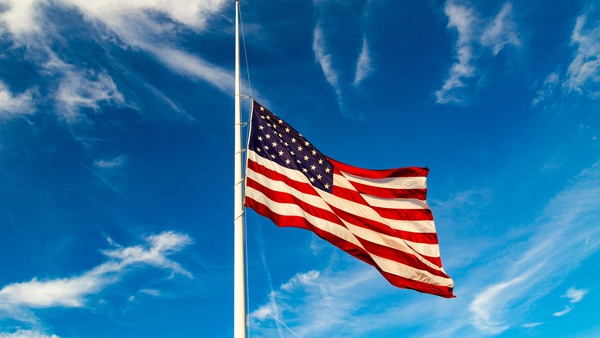 Shutterstock photo.
INDIANAPOLIS – Indiana Governor Eric Holcomb is directing flags to half-staff following the death of Madeline Albright.
Albright passed away on Wednesday at the age of 84.
She became the first female U.S. Secretary of State in 1997 under President Bill Clinton. Albright served as secretary until Clinton left office in 2001.
Albright was also the 20th U.S. Ambassador to the United Nations from 1993-1997.
Governor Holcomb says flags should be flown at half-staff immediately until sunset on Sunday, March 27.