A record high of hospitalizations was recorded over the past 24 hours.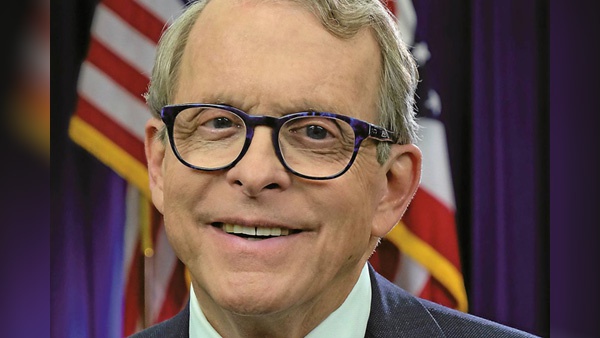 (Columbus, Oh.) – Ohio Governor Mike DeWine is concerned about a recent surge in COVID-19 cases.
During a media briefing on Tuesday afternoon, DeWine announced that the state has reported 2,015 new COVID-19 cases in the past 24 hours.
That is higher than the 21-day reported case average of 1,559. There have also been 216 new hospitalizations in the past day, the highest number of hospitalizations ever reported in a 24-hour period in Ohio.
Locally, Hamilton County has reported 16,234 cases since the pandemic began in March. To date, the county has seen 1,246 hospitalizations and 338 deaths.
Dr. Thomas: Right now hospitals believe they can handle the current capacity, but the concern is that we're not seeing the number of cases and hospitalizations peak. If numbers continue to rise, we'll run into difficult decisions to make.

— Governor Mike DeWine (@GovMikeDeWine) October 20, 2020
Going forward the Ohio Department of Health has amended a directive to require all labs to start sharing all positive, negative, inconclusive, and invalid test results. The health department says adding the additional categories will help paint a more complete picture of how COVID-19 is spreading.
Previously, labs were reporting positive results at the individual level and as an aggregate count for all other tests. The change will allow health officials to provide positivity data by county in the coming weeks.
"A lot is at stake in Ohio because of the COVID-19 pandemic," said DeWine. "Lives are at stake. We worry about hospitals filling up. We worry about long-term health issues for those who recover. We worry about the education of our children."
Because of high community spread, at least 50 school districts have scaled back to fully remote models. Sixteen of which have scaled back within the last two weeks.
"It should concern all Ohioans that so many of our kids are going to school remotely," said DeWine. "While many kids can do well under these circumstances, many cannot. Some of our poorest children who thrive in an in-person learning environment do not do nearly as well online. We owe it to these kids to fight back against this virus and reduce community spread. We owe it to their future. We owe it to the state's future. We can control this through what we do every single day."
The governor also touched on flu shots and Ohio's Interim Draft COVID-19 Vaccine Plan at Tuesday's media briefing. More information below.
FLU & COVID ➡ Please get your flu shot. You can have both viruses at the same time, and we want to do everything we can to avoid that. Some symptoms of flu and COVID-19 are similar, but here are the key differences that you should know. pic.twitter.com/KSXK6YrlXc

— Governor Mike DeWine (@GovMikeDeWine) October 20, 2020
We've submitted Ohio's Interim Draft #COVID19 Vaccine Plan to @CDCgov. This is a framework of how decisions will be made when we know more about the vaccine and will provide us a way forward in the next chapter of the pandemic. We'll post this soon at https://t.co/3lWx4IRScb.

— Governor Mike DeWine (@GovMikeDeWine) October 20, 2020