Kelsee Lainhart is on a long road to recovery after being seriously injured in the Kabul Airport terrorist attack.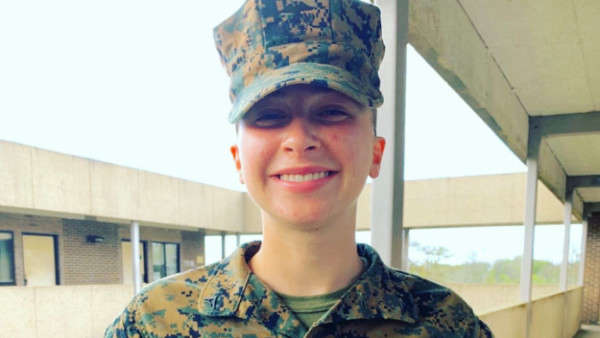 (St. Leon, Ind.) - A GoFundMe has been set up to assist Kelsee Lainhart and her family with medical and rehabilitation expenses.
The 2019 East Central High School graduate and U.S. Marine was seriously injured in the suicide bombing attack at Kabul Airport on August 26.
Lainhart was transported back to the states earlier this week, where she underwent surgery at a Washington, D.C. hospital.
A long road to recovery is ahead for Lainhart, who suffered injuries in her temple and close to her spinal cord.
According to the GoFundMe page, Lainhart had said a day before the attack she "was sad about anyone that might be left behind."
As of this post, over $12,000 has been raised towards a $200,000 goal.
RELATED STORIES
UPDATE: Kelsee Lainhart Back In The States; Recovering At DC Hospital