Luckily, nobody was injured in the blaze.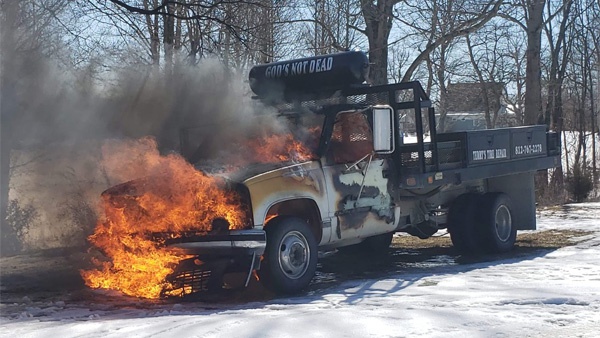 Photo by the Friendship Volunteer Fire Department.
(Cross Plains, Ind.) - A vehicle fire is under investigation.
Friendship Volunteer Firefighters responded to the fire in the 10000 South block of Baseline Road near Cross Plains on Tuesday afternoon.
Upon arrival, the vehicle was well involved in flames. The fire was quickly extinguished, and no injuries were reported.
The vehicle did sustain heavy damage.
The cause of the fire remains under investigation.