The new Ohio River ferry boat is free for the remainder of 2018.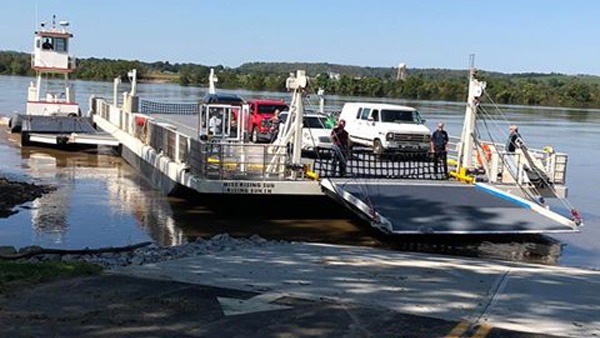 MS Lucky Lady Ferry Boat. Photo by Justin Thomas.
(Rising Sun, Ind.) - The Rising Star Casino ferry can get you over the river to grandma's house for free.
The casino says its MS Lucky Lady ferry is offering free rides between Rising Sun and Rabbit Hash now through Monday, December 31.
The ferry began operating in September, but travelers usually have to pay for a ride across the Ohio River.
The riverboat casino in Rising Sun is now deck out for the holiday with its annual Christmas Casino. The transformation includes an animated 12 Days of Christmas tree, North Pole display, Christmas Market, live reindeer, and visits by Santa Claus.