Current Judge James Humphrey will be retiring at the end of 2022.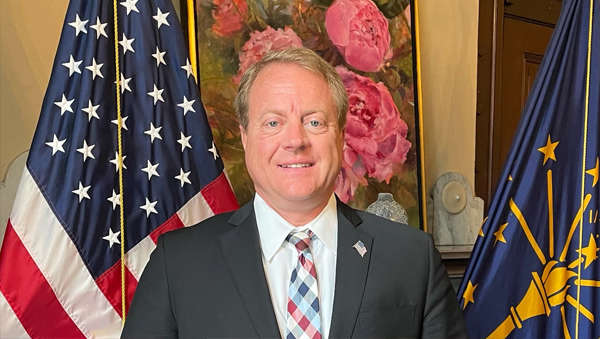 Aaron Negangard.
(Lawrenceburg, Ind.) – Former prosecutor Aaron Negangard is hoping to again serve Dearborn and Ohio counties.
On Thursday, Negangard announced his candidacy for Dearborn-Ohio County Circuit Court Judge.
A vacancy on the bench will be opened up with the retirement of Judge James Humphrey, who announced Wednesday he will retire at the end of 2022 after 25 years of service.
"Since I began practicing law, I've gained experience in private practice, in the public sector, throughout our local community and at the state level," said Negangard. "My experience in both civil and criminal law and in running the day-to-day operations of a large state office make me uniquely qualified to serve the citizens of Dearborn and Ohio counties."
Negangard previously spent 20 years in the Dearborn and Ohio County Prosecutor's Office. Some of his career highlights include helping with the creation of the Dearborn County Special Crimes Unit, fighting drug abuse through the "Protect Your Family" program, and helping expand the statewide Jail Chemical Addiction Program while in the Attorney General's Office.
Indiana's primary election takes place on Tuesday, May 3.
RELATED STORIES