Pence is the 10th Republican to declare candidacy for the 2024 election.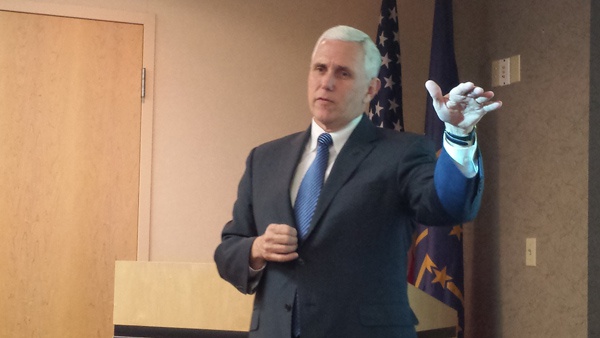 Mike Pence. File photo.
WASHINGTON - Former Indiana Governor Mike Pence is running for president.
Pence officially announced his candidacy for 2024 on Wednesday morning.
"I believe in the American people, and I have faith God is not done with America yet. Together, we can bring this Country back, and the best days for the Greatest Nation on Earth are yet to come," said Pence in a social media post.
Pence, a Republican, served as the 48th Vice President of the United States from 2017 to 2021 under President Donald Trump. He was the 50th governor of Indiana from 2013 to 2017, and also served as a member of the U.S. House of Representatives from 2001 to 2013.
Pence is the tenth Republican to declare for the 2024 election. He joins fellow Republicans Donald Trump, Nikki Haley, Vivek Ramaswamy, Perry Johnson, Larry Elder, Asa Hutchinson, Tim Scott, Ron DeSantis and Chris Chrisite.
Incumbent Democratic president Joe Biden is currently being contested by Marianne Williamson and Robert F. Kennedy Jr.
I believe in the American people, and I have faith God is not done with America yet. Together, we can bring this Country back, and the best days for the Greatest Nation on Earth are yet to come! 🇺🇸 #Pence2024 pic.twitter.com/A8EkqgCDAm

— Mike Pence (@Mike_Pence) June 7, 2023