The award is the highest honor that can be issued by the governor.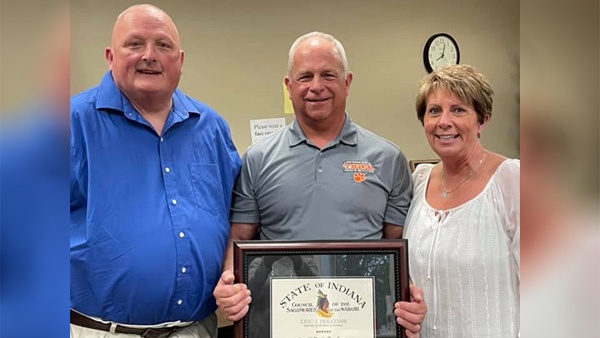 (Greendale, Ind.) – Former Greendale Police Chief DeWayne Uhlman has been recognized for his many years of service to the community.
Uhlman received the Sagamore of the Wabash on Wednesday at the Greendale Council Meeting.
The Sagamore of the Wabash is the highest distinction which the Governor of Indiana bestows. The award typically goes to an individual who has completed a distinguished service to the state or the governor.
Uhlman served the Greendale community for 41 years.
He retired on March 5.
Some notable names that have received the Sagamore of the Wabash in the past include David Letterman, Jeff Gordon, and Tommy John.
RELATED STORIES