A retirement party will be held Saturday afternoon at the Greendale Cabin.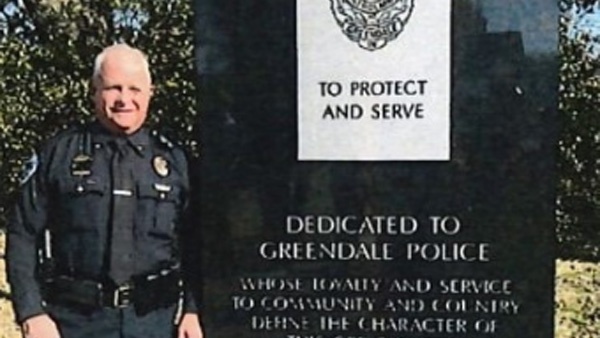 Greendale Police Chief DeWayne Uhlman is retiring after 41 years of service. Photo courtesy the City of Greendale.
(Greendale, Ind.) – Greendale Police Chief DeWayne Uhlman is retiring.
The City of Greendale will celebrate Chief Uhlman with a retirement party on Saturday, March 6 from 4:00-6:00 p.m. at the Greendale Cabin.
Community members are invited to stop in and wish Chief Uhlman a happy retirement and thank him for his 41 years of service to Greendale. Attendees are asked to practice social distancing and wear a mask.
At a previous council meeting, Uhlman made the following comment on his time as Chief:
"It's been a great place to work. Over the years, I had opportunities to go other places and didn't go because this is where I wanted to be at. I grew up here. Councilmen, mayors, have always been very fair to the police department, and I appreciate that, but it's time."
Uhlman added that he has been working with his replacement, Shane Slack for the last month or so to get him up to speed on the duties of the chief. Uhlman added that he will be available to help in the future if the situation arises, but ensured the City they are in good hands with Slack as Chief.
"I think he's going to do a great job for you all," said Uhlman.
Slack has been with Greendale PD since May of 2020. He previously serviced as an Aurora Police officer.
Chief Uhlman's last day is Friday, March 5.
Slack will assume the role of Chief beginning Saturday.
"We appreciate all you've done for the city through the years," said Mayor Alan Weiss. "Got some big shoes to fill for Shane."