City residents get to ice skate for free.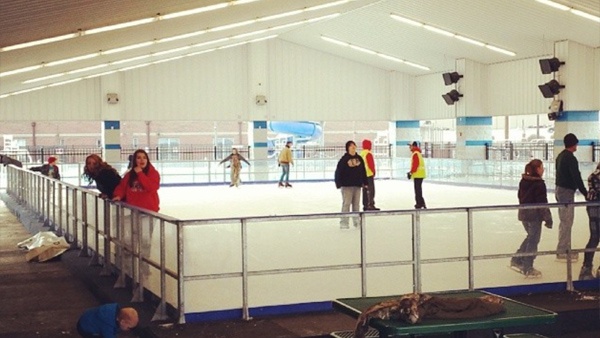 File photo.
(Lawrenceburg, Ind.) – No matter the weather this holiday season, you can take your family ice skating in Lawrenceburg.
The ice rink by Lawrenceburg Main Street opened at the Pat O'Neill Memorial Pool pavilion on November 10. The skating rink is part of Lawrenceburg Main Street's Winter Wonderland festivities and will remain open six days a week through January 6.
Skating is completely free for residents of the City of Lawrenceburg.
Even if you don't live within the city limits, you don't have to break the bank to enjoy ice skating. The cost is $6 per person. Children 14 and under are just $4. Children two and under are free.
There are season passes available, too.
Hours and more information are available at https://www.thinklawrenceburg.com/news/winter-wonderland-ice-rink/.