CMHC Executive Director Greg Duncan joined Eagle Country 99.3 Thursday morning to talk about mental illness.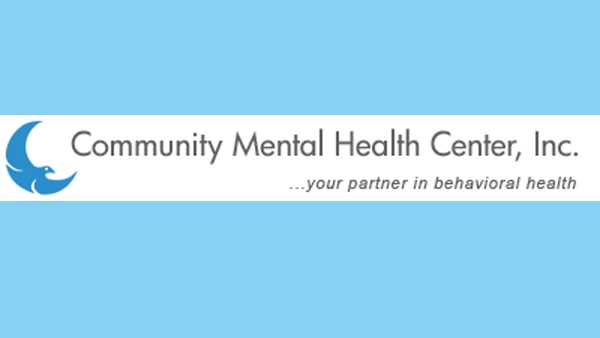 (Lawrenceburg, Ind.) - In 2018, 47.6 million people aged 18 or older (19.1% of adults) had a mental illness during the year, according to the 2018 National Survey on Drug Use and Health, an annual survey released by the U. S. Substance Abuse and Mental Health Services Administration (SAMHSA). For the same timeframe, 19.3 million people aged 18 or older had a substance use disorder in the past year, and 9.2 million adults in the same age group had both a substance use disorder and a mental illness.
September is National Recovery Month, and Community Mental Health Center, Inc., Lawrenceburg, joins mental health services providers in Indiana and nationwide in marking this important recognition of the accomplishments of people in recovery.
The website of Faces & Voices of Recovery reads, "Now in its 31st year, Recovery Month celebrates the gains made by those in recovery, just as we celebrate improvement made by those who are managing other health conditions such as hypertension, diabetes, asthma, and heart disease. Each September, Recovery Month promotes and supports new evidence-based treatment and recovery practices, the emergence of a strong and proud recovery community, and the dedication of service providers and community members across the nation who make recovery in all its forms possible."
Recovery Month serves as an urgent reminder of the ongoing consequences of substance use disorders, which continue to have tremendous impact on the Tri-State Region of Indiana,
Kentucky and Ohio. Many lives are lost every day to substance use disorders and many more lives are impacted by the long-term effects on families and communities.
HEAR BUBBA BO'S FULL INTERVIEW WITH CMHC EXECUTIVE DIRECTOR GREG DUNCAN IN THE AUDIO PLAYER BELOW
"People with substance use disorders come from all walks of life. Things like socioeconomic status, health status, race, age, and sexual orientation do not matter," said CMHC Executive Director Greg Duncan. "Whether you are aware or not, everyone knows someone experiencing a substance use disorder or substance abuse problem."
The nationwide observance of National Recovery Month is sponsored by SAMHSA's Center for Substance Abuse Treatment (CSAT), within the U. S. Department of Health and Human Services (HHS). National Recovery Month raises awareness of substance use and mental disorders, celebrates individuals in long-term recovery, and acknowledges the work of treatment and recovery services providers.
In CMHC's service area alone (Dearborn, Franklin, Ohio, Ripley and Switzerland counties), the consequences of substance use disorders are evident, from deaths related to overdoses from opioid substances to hospitalizations resulting from chronic alcohol abuse. Many individuals are incarcerated for substance use related offenses in the county jails in our region.
It is essential to focus on the benefits of recovery, to every individual and every community involved. Often, mental illnesses co-occur with substance use disorders and one may cause or aggravate the other. Data from SAMHSA confirms that millions of adults report having these co-occurring disorders.
CMHC has been working to partner with other agencies and groups in its service area to meet the needs of individuals in the region and to help promote progress in the fight against substance use disorders.
"We are in a unique position to help people who are experiencing substance use disorders," said Mr. Duncan. "CMHC offers services for individuals and families, and we can make referrals to help find additional resources. Remember that you're not alone. Family and friends
can help, and so can we. If you suspect that someone you care about is experiencing a substance use problem, please reach out for help."
The good news is that prevention works, treatment is effective, and people can recover. According to SAMHSA, two-thirds of Americans believe that treatment for mental health and substance use disorders can help people lead normal lives. Every year, CMHC provides services to thousands of residents in Southeastern Indiana.
CMHC offers programs for individuals who want to begin the recovery process. Treatment is available for individuals of all ages. To inquire about services at Community Mental Health Center, Inc., please contact CMHC's South Region Outpatient Services Dearborn County office in Lawrenceburg at (812) 537-7375, or CMHC's North Region Outpatient Services George Street office in Batesville at (812) 934-4210.
All CMHC services are provided without regard to race, religion, disability, gender, color, age, national origin, ancestry, ethnicity, sexual orientation, political belief, status as a veteran, or any other characteristic protected by federal, state or local law.