William F. Skipton was sentenced in Dearborn County Court on Friday.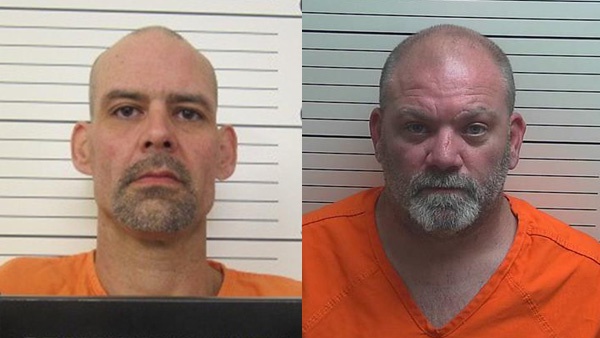 William F. Skipton (left) and Steven Melrose, Jr. Photos by Dearborn County Sheriff's Department.
(Lawrenceburg, Ind.) - A Lawrenceburg man will spend nearly 20 years in prison for his role in a Lawrenceburg woman's death.
A woman was found dead on May 20 in a parking lot near The Levee Breaker Bar in downtown Lawrenceburg. She had been shot, but police were initially unsure whether the shooting was self-inflicted because the gun and shells were removed from the scene.
Through the investigation, police learned that William Ford Skipton had allegedly been the one to remove the weapon and shells, hiding them in the ceiling tiles of the bar. Steven Melrose, Jr. was the one to call 911 but he lied about the whereabouts of the gun.
Skipton was ultimately charged in June with Assisting Suicide (level 5 felony), Carrying a Handgun Without a License (level 5 felony), Operating a Motor Vehicle After Forfeiture of License for Life (level 5 felony), and Obstruction of Justice (level 6 felony).
Skipton pleaded guilty and was sentenced in Dearborn County Court on Friday to 18 years behind bars.
Melrose, Jr., was sentenced earlier this to one year probation for false informing.
RELATED STORIES:
Friend, Bartender Charged For Hiding Weapon, Misleading Statements In Woman's Suicide