What a great time of the year to start offering warm weather destinations.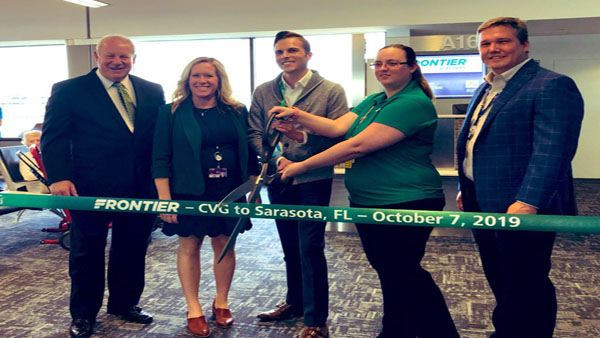 (Hebron, Ky.) – Frontier Airlines will be offering flights from CVG to three new Florida locations.
The low-fare carrier starts their expansion this week. The new nonstop routes will include Fort Lauderdale, Miami, and Sarasota/Bradenton.
The first flight to kick off the launch of new locations was Monday, October 7th, to Sarasota. The flights will continue to run through the rest of the week.
Candace McGraw, chief executive officer, CVG expresses her excitement for this growth, and the growth to come in the next month, "We look forward to their continued success with flights restarting to Miami and Fort Lauderdale later this week, and a new flight to New Orleans beginning in November, there are many low-cost options for local travelers."
If you are interested in taking advantage of the new destinations added to Frontier, you can find information at www.FlyFrontier.com for the most updated flight schedules.
RELATED STORIES: