A Boone County judge made the ruling on Wednesday.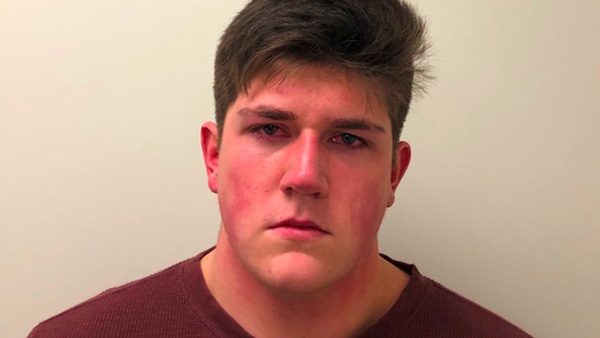 Jacob Walter. File photo.
(Boone County, Ky.) – A Boone County Circuit Court judge is allowing a man accused of rape to leave house arrest to attend church.
Former Xavier commit and Covington Catholic High School basketball star Jacob Walter is accused of raping and sodomizing a woman last December 9.
He was indicted on rape and sodomy charges in February.
Since then, Walter has been on house arrest while he awaits trail in June of 2020.
His attorneys recently requested six ways to get Walter out of his parent's Burlington home, including visits to church, his grandparents and to the gym. All but one request was denied, reports FOX19 NOW.
Judge Richard A. Bruggemann ruled Wednesday that Walter may leave the house, but only to attend church.
Walter, now 19, has maintained his innocence since his arrest on December 2018.
RELATED STORIES:
Former Basketball Star Indicted On Rape, Sodomy Charges