Jacob Walter was arrested in Boone County.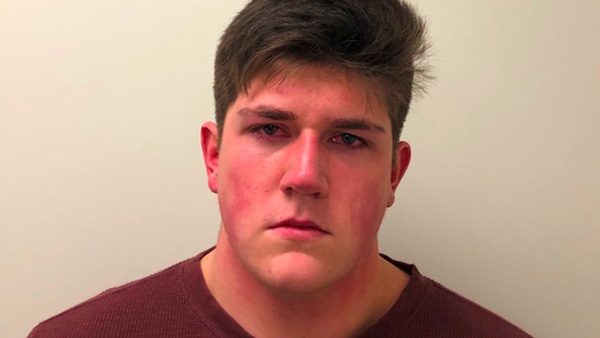 Jacob Walter. Photo by Boone County Sheriff's Office.
(Burlington, Ky.) - A former college basketball recruit from Burlington is facing rape and sodomy charges.
The Boone County Sheriff's Office says in a news release that Jacob Walter, 18, is accused of attacking a woman on Sunday, December 9.
The victim told family, who persuaded her to report the alleged rape. She said she was afraid of Walter due to his size – 7 feet, 300 pounds. She claims he held her down and forced himself on her.
Deputies say the woman was medically examined with bruises and multiple lacerations on her body. A family member of the victim was able to convince Walter to leave the residence.
After leaving, Walter contacted the victim multiple times by phone and text messages. He allegedly said he was sorry.
Walter was arrested Tuesday night. He is currently being held in the Boone County Jail on a $250,000 bond.
Walter starred in basketball at Covington Catholic High School until graduating this past spring. He was at one point committed to play at Xavier University, but never enrolled.