Friendship Volunteer Fire Department responded to the scene on Saturday afternoon.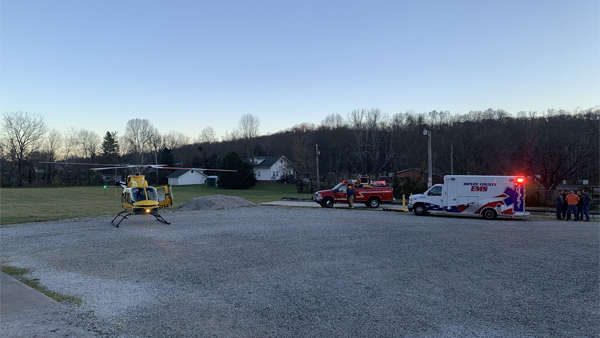 (Friendship, Ind.) – Air care was called following a deer hunting accident on Saturday afternoon around 4:11.
According to Friendship Volunteer Fire Department, a male subject was injured in the area of 8000 South and 575 East.
The deer hunter had fallen from a ladder and suffered significant injuries. The patient was treated at the scene and was carried approximately 200 yards to a waiting ambulance.
A landing zone was established at the firehouse and the patient was airlifted to a Cincinnati hospital for further treatment.
The hunters name and status were not released.
Ripley County EMS and PHI Air Medical Madison assisted.