Over 60 vendors will pack the Lawrenceburg Event Center.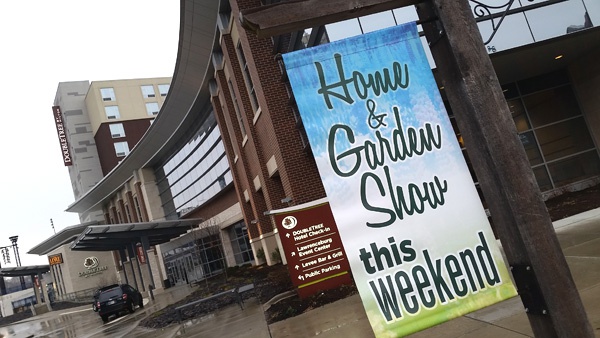 (Lawrenceburg, Ind.) - Southeast Indiana's largest home and garden show will take place at the Lawrenceburg Event Center this weekend, offering three days of great ideas for building, remodeling, landscaping and more. The event is sponsored by the Dearborn County Home Builders Association and features more than 60+ vendors under one roof.
WHAT: Dearborn County Home Builders Home & Garden Show
WHEN: February 3, 4 & 5
TIME: Friday: 5-9pm; Saturday: 10am-8pm; Sunday: Noon-5pm
WHERE: Lawrenceburg Event Center, 91 Walnut Street, Lawrenceburg, Indiana
COST: $5 per person at the door
INFO: www.dearborncountyhba.org
Featured booths at the show will include a variety of home and garden solutions for attendees interested in home building and home improvement, interior design, landscaping and lawn care, remodeling, organizing, deck and patio solutions, and more. Admission to the event is $5 per person at the door, with a 50 percent discount offered to those who bring in a canned or boxed food item for the Dearborn Clearinghouse when purchasing their ticket.
For more information on the 2023 Home & Garden Show, contact the Dearborn County Home Builders Association at 812-221-0454, visit www.dearborncountyhba.org, or follow them on Facebook. To learn more about things to see and do in Southeast Indiana this winter, log on to www.visitsoutheastindiana.com or follow Dearborn County-Southeast Indiana on Facebook or Instagram.
RELATED STORIES
St. Elizabeth Healthcare Invites Public to Sign Beam for New Dearborn Cancer Center