The event, scheduled for December 15, is free to attend and open to the public.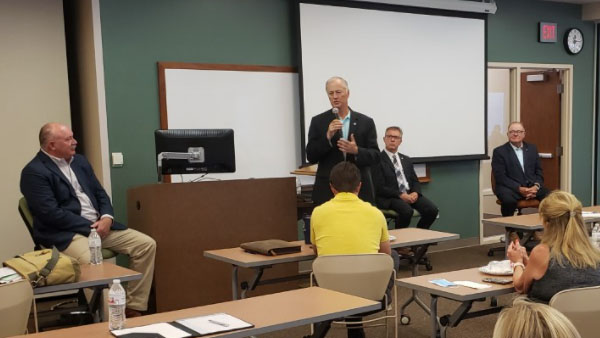 (Lawrenceburg, Ind.) – Southeastern Indiana lawmakers will be in Lawrenceburg next week to preview the 2023 legislative session.
State Representatives Randy Lyness and State Senator Chip Perfect plan to attend to discuss the impacts the 2023 legislative session will have on local businesses and communities.
The Dearborn County Chamber of Commerce will host the annual luncheon at the Ivy Tech Riverfront Campus in Lawrenceburg on Thursday, December 15 from 11:30 a.m. to 1:00 p.m.
The event is free and open to the public.
Lunch will be provided by Savor the Flavor courtesy of Ivy Tech.
Registration is required to attend. Reserve your spot at https://chamber.dearborncountychamber.org/events/details/2022-prelegislative-luncheon-1789.