The incident took place Friday night at a home on Winchester Road.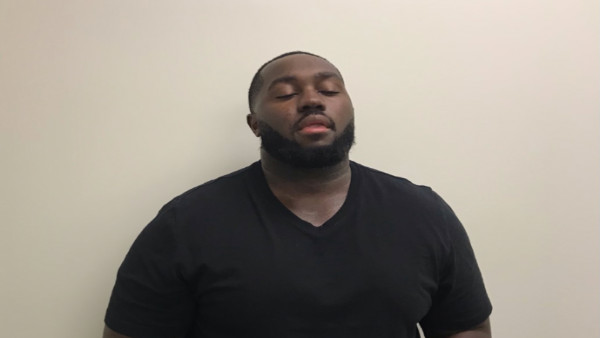 John C. Genrty. Photo provided.
(Walton, Ky.) - A Crestview Hills man is in custody after a fatal shooting in Walton.
Boone County Sheriff's Office detectives have arrested and charged John C. Gentry, 34, with Murder - Domestic Violence, Attempted Murder, Assault 1st Degree, Wanton Endangerment 1st Degree, Wanton Endangerment 1st Degree - Police Officer, Robbery 1st Degree, Violation of a Kentucky EPO/DVO and Fleeing or Evading Police 1st Degree.
Gentry allegedly shot and killed Tiffany L. Kidwell, 32, of Walton, at a home on Winchesterd Drive around 8:45 Friday evening. Gentry and Kidwell had previously been in a relationship but Kidwell left Gentry and had been staying with family, according to a news release. Gentry allegedly followed Kidwell to the Winchester Drive home, pulled into the driveway and shot her multiple times after a brief verbal exchange. A three-year-old in Kidwell's vehicle suffered a gunshot wound to the abdomen. The child is currently in stable condition.
Deputies say a Domestic Violence Order against Gentry was in effect at the time of the shooting.
Gentry was interviewed at the Boone County Sheriff's Office after he was taken into custody. He told detectives that he was out driving around after work and saw Kidwell driving home and that he followed her to confront her over seeing their children. As Kidwell went to call 911, Gentry allegedly took out a handgun and fired "until it was quiet".
Deputies located Gentry on Grand National Boulevard in his vehicle as he attempted to flee the subdivision. Gentry would eventually flee on foot. Soon after fleeing on foot, deputies heard multiple gunshots and would locate a 30-year-man with a gunshot wound to his leg. Deputies learned that the man and a female passenger were driving on Grand National Blvd. when Gentry approached the vehicle on foot and demanded their car.
Gentry attempted to flee the area in the stolen vehicle but was intercepted by deputies near Richwood Road.
He is currently held in the Boone County Detention Center.