Testing will be available Monday through Friday from 8:00 a.m. to 8:00 p.m.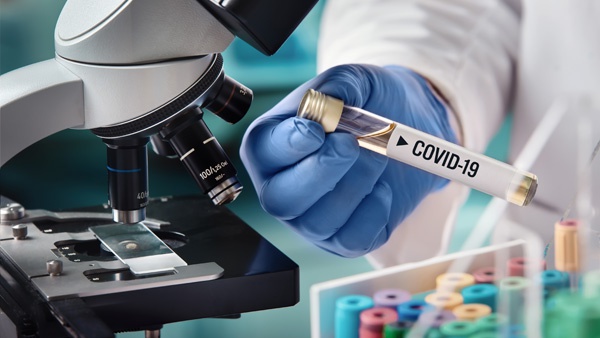 (Lawrenceburg, Ind.) - The Dearborn County Health Department has announced the extension of the mobile COVID-19 testing site at the Dearborn Adult Center throughout August.
From today through the end of the month, Indiana residents and employees will be able to get tested from 8:00 a.m. to 8:00 p.m. Monday through Friday.
Testing is available free of charge. Insurance information will be collected.
You may make an appointment by calling (888) 634-1116 or registering online at https://lhi.care/covidtesting. Walk-ins are welcome.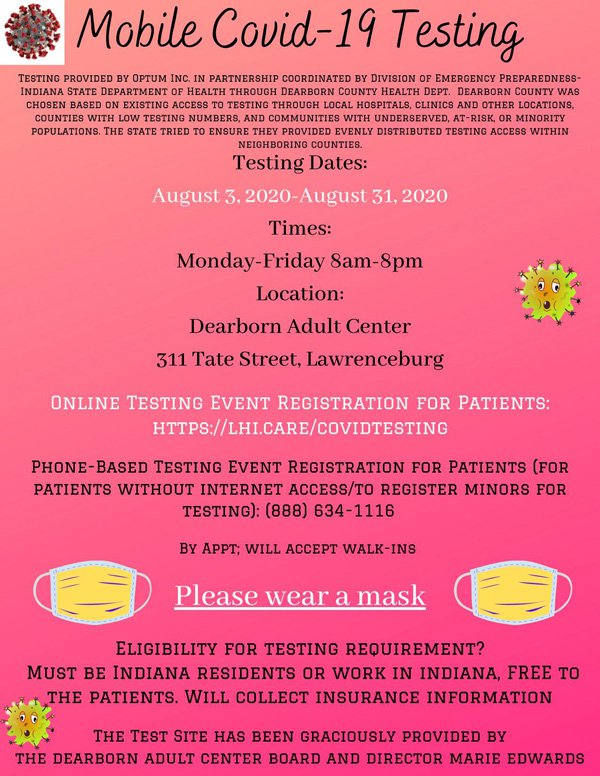 RELATED STORIES:
New Mobile COVID-19 Testing Site Available Starting Next Monday
Free COVID-19 Testing For All Hoosiers Begins Today
Lawrenceburg Community Center COVID-19 Testing Site Extended Through July 5
UPDATE: COVID-19 Testing To Be Available At Lawrenceburg Community Center