The new site will be at the Dearborn Adult Center.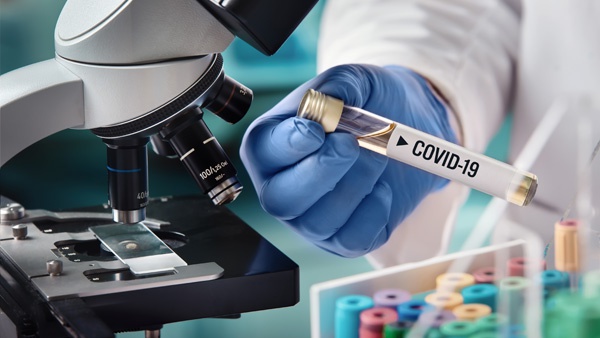 Photo via Shutterstock.
(Lawrenceburg, Ind.) - The Dearborn County Health Department has announced a new mobile COVID-19 testing site starting next week.
With the Lawrenceburg Community Center testing site closing shop on July 2, a new site will be made available.
Starting Monday, July 6, through the end of the month, Indiana residents and employees will be able to get tested for coronavirus at the Dearborn Adult Center, 311 Tate Street, Lawrenceburg.
Testing is available free of charge; however, insurance information will be collected.
Hours for testing will remain from 8:00 a.m. to 8:00 p.m. Monday through Friday.
You may make an appointment by calling (888) 634-1116 or registering online at https://lhi.care/covidtesting. Walk-ins are welcome.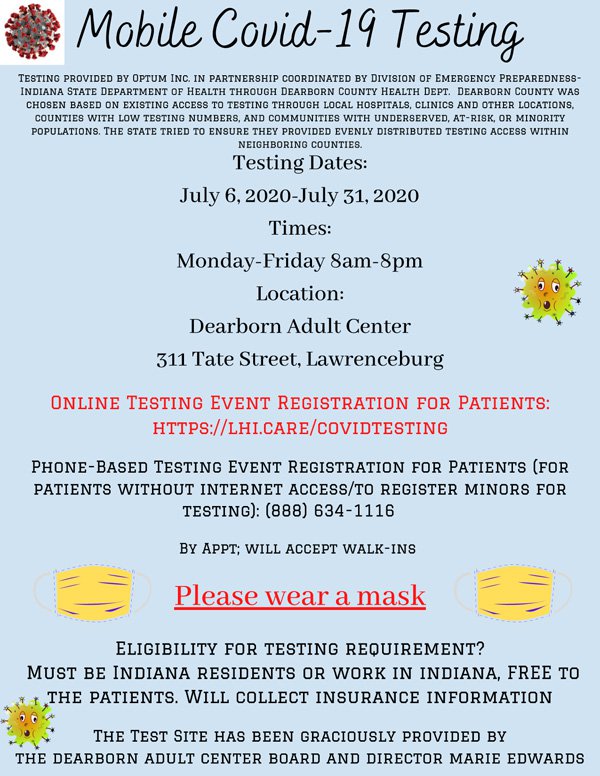 RELATED STORIES:
Free COVID-19 Testing For All Hoosiers Begins Today
Lawrenceburg Community Center COVID-19 Testing Site Extended Through July 5
UPDATE: COVID-19 Testing To Be Available At Lawrenceburg Community Center