Officers from Dearborn and Ohio County were paired with nominated families to shop for clothing and toys.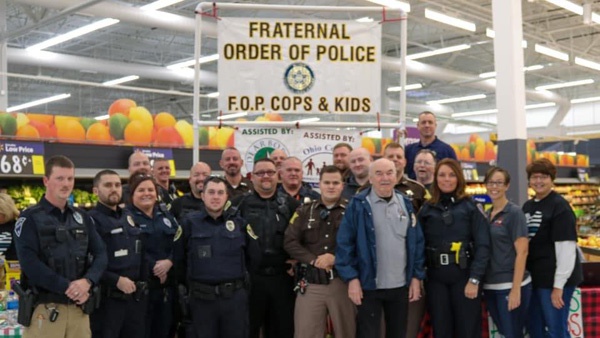 (Aurora, Ind.) - The Laughery Valley FOP celebrated another successful year of Cops and Kids, by raising nearly $39,000.
On Saturday, December 7, the FOP gathered at the Walmart in Aurora to shop with local families in need.
Numerous donations were given by the community and allowed clothing and gifts to be provided to nearly 380 local children this holiday season.
This year, Cops and Kids had a superstar fundraiser, Greendale Officer Pamela Taylor. She raised 89% of the almost $39,000.
Laughery Valley FOP showed their gratitude for Officer Taylor on Facebook. The post read: "I want to recognize Pam as the single most important person in the Cops and Kids program and it would not exist or be as successful if not for her. Pam, I want to thank you for your selfless devotion to the needy children in our community."
RELATED STORIES:
Lawrence Motorsports Makes Donation To Cop & Kids
DCF Proactive Impact Grant Supports F.O.P. Cops And Kids Program