Local parents are asked to remain vigilant about candies containing THC after this drug bust.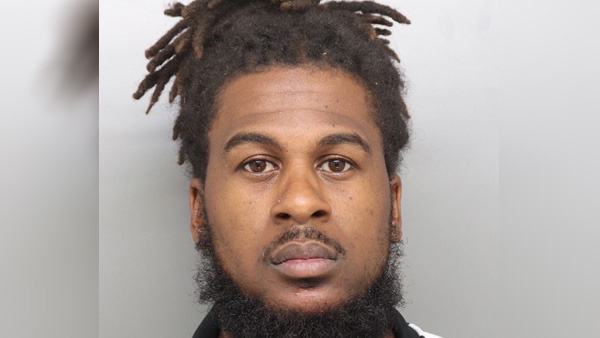 Brian Carraway. Photo by Hamilton County Sheriff's Office.
(Cleves, Oh.) - Police discovered hundreds of THC-infused candies, marijuana, guns, and cash inside a Cleves home.
The Hamilton County Sheriff's Office says the drug bust happened at the home of Brian Carraway, 27, on the 500 block of Laurelwood Drive
Recovered were 27 pounds of marijuana, 108 THC-infused cigars, 1,333 THC vape cartridges, and 39 ounces of THC hash wax. Also found were almost 13 pounds of THC-infused gummy worms, fruit rings and sour watermelon slices.
Officers also confiscated more than $15,000 in cash and several guns, including a Glock pistol, four high-powered rifles, and two shotguns.
Carraway has been arrested and charged with two counts of drug trafficking and two counts of drug possession.
"The Hamilton County Sheriff's Office recognizes the danger of these illegal narcotics disguising as candy and urges parents and guardians to be vigilant about these threats," a news release from the sheriff's office stated.
The investigation was conducted by the Hamilton County Sheriff's Regional Narcotics Unit, Green Township Police and Homeland Security.