Clay Shrout was sentenced to life without parole for 25 year following the 1994 murders of hid parents and two sisters in Boone County.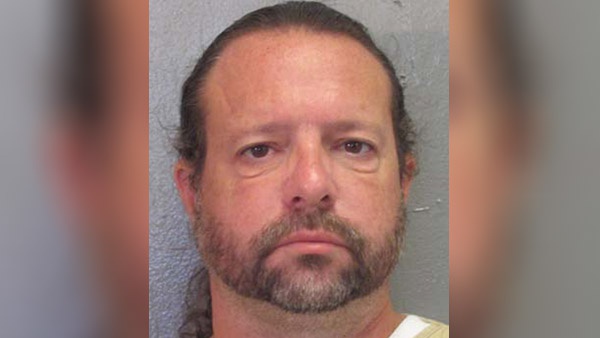 Clay Shrout is up for parole for the first time following the 1994 murders of his family and taking hostages at Ryle High School. Photo by Kentucky Department of Corrections.
(Union, Ky.) - It has been 25 years since Clay Shrout shot and killed his family in Boone County, then took a classroom at Ryle High School hostage.
Shrout, now 42, has been serving a life sentence in a Kentucky prison since then. The first 25 years on his sentence carried no possibility of parole.
That period has expired and Shrout will come up for parole for the first time this month. He is scheduled to go before the parole board on Wednesday, March 20. He could be released as soon as May if the parole board approves.
It was May 25, 1994 when Shrout was a 17-year-old who killed his father, mother, and 14- and 12-year-old sisters in their home. After slaying his family with a .380 caliber pistol, he went to Ryle High School armed with the same gun and took nearly two dozen classmates and teachers hostage.
Ryle's vice principal at the time, Steve Sorrell, talked Shrout into letting the classroom hostages go. Shrout eventually gave up the gun and was arrested.
Shrout pleaded guilty by reason of insanity and was sentenced to life without parole for 25 years in 1995.
Sorrell and students who were held captive are expected to testify to the parole board next week.